Holiday shopping is in full swing, but if you're anything like my husband, trying to find the right gift for you is nearly impossible. I've found most of you military men fit into one of these categories when it comes to buying gifts.
You buy what you want, when you want it.
You're so darn picky, we can't even guess what you want anyways.
You say, "I don't want anything this year", even though everyone knows that's a lie.
So, in an effort to find out exactly what you guys actually want this holiday season, I tricked my husband into helping me shop for my brother, another military man. I present to you, the top GovX gifts military deals guys want this year.
---
We're on a budget!
Military families are always looking for ways to save money. GovX gives you that, easily. By offering military discounts on tickets, travel and awesome gear, there is no end to the ways you can save. And saving this holiday season means that you can sneak something for yourself in this order and not feel guilty about it at all.
Silicone Ring
If you're like my man, you will love a QALO Ring this year. In fact, we both love our silicone wedding bands. We love them so much, that this last time we moved and packed our real rings in a "safe place." It took me three months to realize I didn't know where they were and another month to find them. Trust me, you'll love these and he'll wear it everywhere.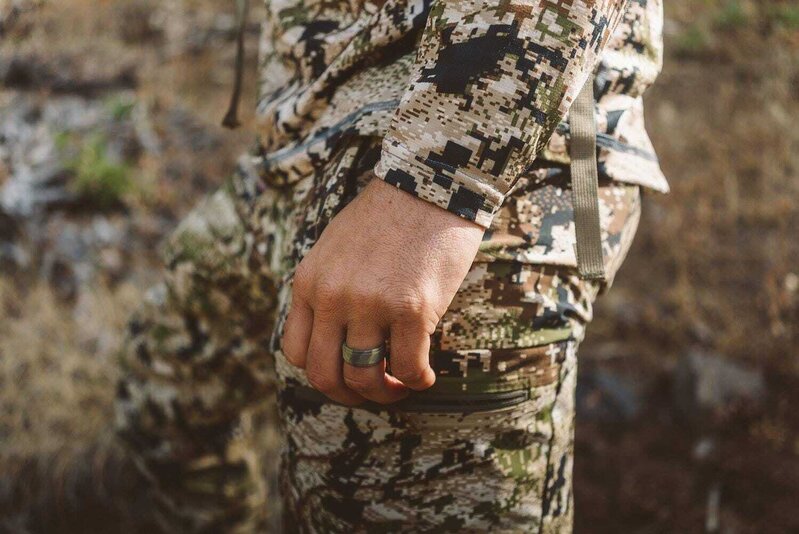 The Basics
Socks and underwear may be what your mother got you when you were younger, but that doesn't mean you won't love them now. Quality is important in these two areas, and the options in color and design make it even more fun. I like these fun ones from Stance, perfectly priced to slip into a stocking, or even a gift exchange. For the practical side of life these Quarter Cushion socks with no logo are great for PT. Both Stance and Wood Underwear are on the list as far as practicality and fun design. Mix and match!
A Knife
A few other items, like these folding knives can easily fit into a holiday budget. (When shopping for knives, make sure you review the laws for all those states you live in or may live in.) There are so many options for knives that I don't even pretend to know what they all mean. Chances are you can casually mention one in conversation, then inform the gift-giver in your life of all the details they'll need to know.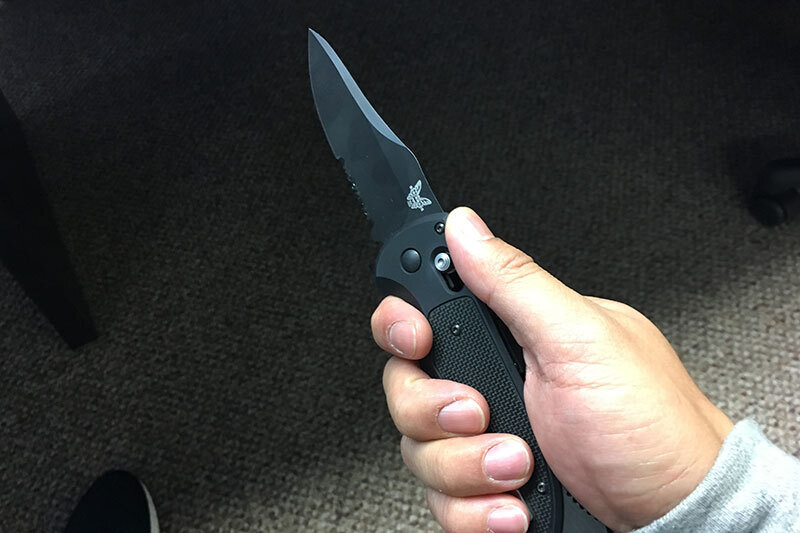 Party Supplies
I think these fun flasks from Liquid Courage Flasks are definitely worth a purchase, especially if you are attending a white elephant party at any point. There's quite a collection of beer growlers available on GovX as well, including some that can be customized and accompanied by pint glasses. I like this one, as I can see my husband using it on the golf course. Maybe with this cooler.
---
Winning the wife of the year competition.
Sometimes wives really score with a holiday gift. If your family has a little extra to spend from stashing away cash this year, check out these suggestions. (Warning: I'm also in the running for wife of the year with this year's gift. I won it last year, so I'm experienced.)
Quality Accessories
Here's one gift that's really for the both of you. I mean, nothing ruins that sexy dress uniform like that boring GI watch you wear to work. So this beautiful Porter Leather Watch solves that problem! Plus, it'll give you something to wear to a wedding, and when you finally leave the military and attend job interviews. Match these up with a new pair of Oakley Sunglasses and you're good to go.
Tactical Gym
For you military men who love working out beyond PT, the TRX is a great gift. It packs up small and can easily ship to the sandbox. It can be used anywhere, including the Navy Lodge over PCS season, and it's great for wives to use too.
Gun Safe
GovX has a great collection of gun safes. This RFID handgun safe from Winchester can be activated by key fob, card or a decal, and can be programmed for up to 5 RFID tags at once. It also has an option to be opened by code. Of course you could also go for a really big one.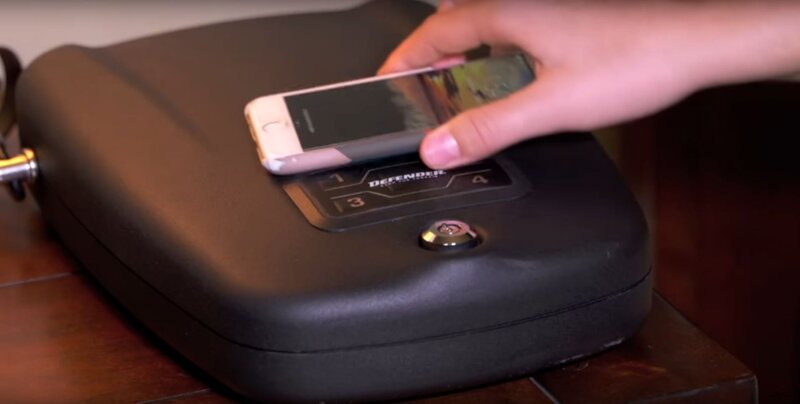 ---
And don't forget…
Part of winning the wife of the year competition is making it easy for you to buy her what she really wants. Just ask her to use your GovX account and add things to your wish list (or shopping cart) so you can get her exactly what she wants. Sort of takes the guesswork out of it, doesn't it? Here are a few things I added.
These adorable tanks are perfect for the gym, or for lounging around with coffee on a Saturday morning. I'll let you decide which is more likely to suit your wife, and I promise not to share your thoughts with her.
Jewelry is one of those things she'd rather pick out for herself. These Swarovski earrings are a good starting point. Something like, "Dear, what do you think of these?" is a great way to get a better idea of what she wants.
If you like to entertain, or just want to serve wine in something fancier than those glasses you get at the ball each year, a personalized set like this one would be a great option.
---
Ready, set, shop.
The holiday military deals are happening now on GovX, so get ready to start suggesting some gift ideas to your significant other. After all, one of the best gifts you can give her is stress-free, crowd-free shopping this holiday season.
---
Military gear deals mentioned in this article:
---
Rebecca Alwine is an army wife of 11 years, who has followed her husband around the world, with minimal complaints. As a mother of three, a CrossFit fan, and a freelancer writer, she has found adventure wherever she goes. You can follow her online on her website for more of her thoughts.
---
Related articles: