I wrote an article for the school newspaper about a rumor of excessive partying in town. The police department had increased the number of officers on patrol.
In a small town such as Cedar City, Utah? I had to figure this out.
A sergeant at the local station told me that although they did not increase the number of officers, they did implement a program to deter underage drinking through an undercover sting operation. I found this program fascinating and asked the sergeant how I could get involved.
Shortly after, my best friend Paula and I were in a beat up pickup truck in a Walmart parking lot with two undercover officers and four other cop cars in hidden areas that surrounded the premises.
"You're going to walk in there with confidence and go straight to the alcohol aisle," the sergeant explained. "Here's twenty dollars. Grab whatever alcohol you'd like and then check out."
My friend and I both had puzzled looks on our face. "And then what?" I asked. Do I tell them I'm not 21? Do I give them my ID? I had no idea what to do.
"You can give them your ID, you can say you forgot it, or you can downright just talk to them and see if they will sell it to you. As long as it is clear that they are aware you are minors, you can approach them in whatever fashion you want." he clarified.
They hooked me up to a covert device—what you might call a "wire"—and one of the officers followed us into the store, a little ways behind. Paula and I grabbed a thirty rack and hurried to the checkout line.
I gave my ID to the cashier, who looked confused. He got on the loudspeaker and called a manager to help assist. At that point, I was ready to ditch the alcohol and walk out.
As the undercover officer watched from a distance while he pretended to look at a magazine, the cashier refused to sell to us. We left the booze and walked out of the store unfulfilled and a little humiliated, but I had to suck it up for the night mainly because of my pride, but also because I didn't want to let the officers down.
But I didn't have to be let down for much longer. Six hours later that evening, I made my first bust. Paula and I successfully bought some beer, and hustled it back to the officer's car. We listened with glee to the sergeant cite the cashier through the radio he'd left on the dash. That's when I realized this was a field I was able to see myself in.
In the years later, I interned for various organizations, including the San Diego Family Justice Center and the gang unit. I went on multiple ride-a-longs, but I was still uncertain if this was a career I wanted to pursue.
My most recent ride-along was in Costa Mesa. I arrived at the station around 7:30 pm just in time for briefing. I sat in the back, quiet and attentive, when all of the officers started to crack jokes.
I rode with Officer Hernandez. He'd been with the department for about a year and a half. He stood an even six feet, and sported an athletic build and clean cut dark hair.
The first call we received was drug related and ended in one arrest. There were three men that Hernandez and his partners detained in the parking lot of a liquor store for causing a disturbance. When we got there, I stayed in the car and assessed the situation before getting out.
One of the detainees who was in the car, sitting on the passenger side with the door open kept eyeing me. He was old, had some white pus that oozed from the corner of his mouth and it was visible to me that he had a history of drug use.
"Hey girl, let me take you to dinner," he slurred.
I looked over at the sergeant to see his reaction and he smirked, as if he wasn't surprised by the man's comments. The man tried to make his way toward me, but I realized he wouldn't get very far without his wheelchair.
The second call we went to was a guy who had been stopped on his bike by Hernandez's partner, Officer Christianson. The guy had at least thirty syringes he had just picked up from the needle exchange and the clearest meth.
"I thought you told us you were going to go to rehab, Thaddeus." Officer Christianson stated. "I'm going Monday, man," said Thaddeus.
"You told us that last week."
"I am waiting for beds to open up."
I heard the same damn excuses from every arrestee that night.
"Courtney is doing a ride-along, can you tell her a little bit about your drug use?" Hernandez asked.
"Yeah, sure." And Thaddeus starting laying it all out in a very candid manner. "I was injured in my thirties and prescribed pain killers. When that wasn't enough, I started using meth." He sounded like he'd told this story before.
"If you wanted to get meth right now, how long would it take?" Hernandez asked.
"Twenty minutes. The street value is really cheap now, too." He pointed to the bag of meth Hernandez confiscated, which contained a pretty decent size rock. "That there was only twenty bucks."
"Can I see your track marks?" I asked. Thaddeus lifted up his sleeve and showed me deep, angry scars from the needles.
"This right here is infected because I missed my vein." He pointed to a huge lump on his hand. Hernandez explained the affliction, called an abscess was common among drug users.
Thaddeus was cited for possession of a controlled substance and released. The unfortunate part was he'd most likely have to do this all over again the next week.
I rode with Hernandez until 4 am and hoped to end up in a pursuit or on the scene of a robbery—one that was not drug related, and maybe a little thrilling. But, the night consisted of many drug calls for most of the same people that Hernandez and his partners had previously dealt with, which made me realize that not every night a police officer works is filled with excitement and adrenaline. There are always the tedious and bullshit calls that need to be attended to.
When I tell people I want to go into law enforcement the first question they ask is, "have you seen CSI or Breaking Bad?" But this job is nothing like how TV shows and movies portray it to be. There aren't very many glamorous aspects to the things you see and the people you deal with, but there are moments where it can be rewarding.
In a career barely spanning a year and a half, Hernandez has a few stories to tell. Once, he kicked down a door to get into a house where a kid had intentionally overdosed. He performed CPR and brought him back from the brink of death. Another time he'd assisted a woman in giving birth in the parking lot of an In'N'Out. Even in a career as short as his, he'd had two encounters under his belt that fit the definition of "life or death."
Not every story he told was particularly consequential, though. One that he frequently recounts is the time he tracked down a kid who stole an old lady's phone and returned it to her—she'd been moved to tears because the phone had pictures of her late mother on the hard drive.
Though the ride-along I participated in with Hernandez proved to be a run-of-the-mill uneventful shift—with characters like Thaddeus and others like him—it's stories like these that capture my interest in pursuing a career in law enforcement myself. Perhaps one day I can say my illustrious career began at age 19, with a small-time booze bust in an inconsequential town. Perhaps that was the first time I made a difference in my community. Perhaps I'm just getting started.
---
Related articles: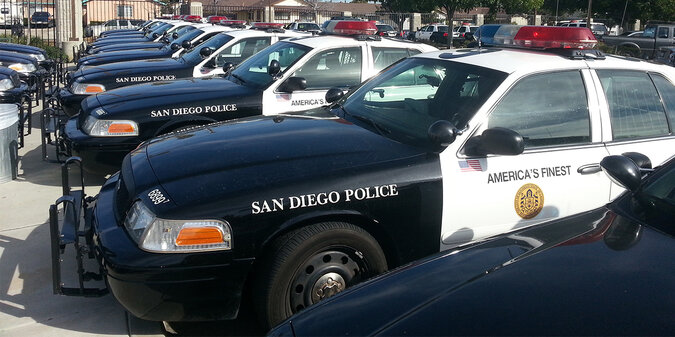 The Weirdest Restraining Order Violation in This Cop's Career
Have you ever been on a ride-along? Here, a GovX staff member joins a San Diego officer on a particularly strange traffic stop.
Read now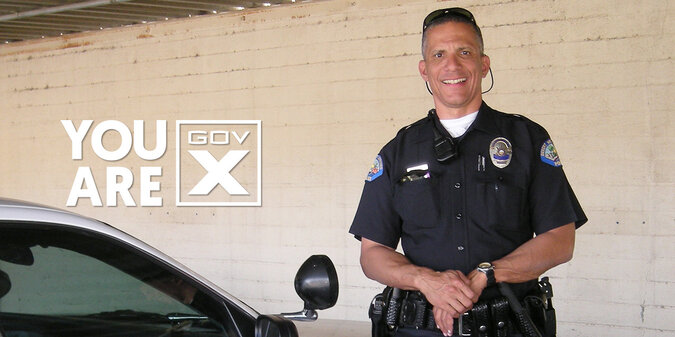 This Job Will Test You, and You Won't Get Rich
A perspective on law enforcement from a Southern California officer. Meet Sean, who was sworn in with the Los Angeles Sheriff's department in 1981.
Read now
---