Darn Tough socks are back, folks. Online retail can be a tricky business, so they were off the site for a while. And boy did we get an earful about it. We were getting emails from not only our members around the country, but also from deployed service members overseas.
When guys at an FOB in the Korengal Valley were asking where the hell Darn Tough socks went, we knew we had to get this incredible brand back.

The company's president and CEO, Ric Cabot, boasts about his father starting Cabot Hosiery Mills 36 years ago, and keeping it running by introducing Darn Tough Vermont to the mill.
"We introduced Darn Tough Vermont about 10 years ago in an effort to keep our mill alive and running, without having to send jobs off shore. We're interested in one thing: Producing the best possible socks the world has to offer."

So do they deliver? You bet your feet they do.
What makes these socks so tough? For starters, the socks use high-density knitting; more stitches per inch adds to durability and cushioning, but without extra bulk. They also use shrink-treated Merino wool, which if you've ever spent some time researching backpacking culture, you'll know that Merino is the gold standard wool when it comes to comfort and longevity. Snowboarders, hikers, campers, and more outdoorsy types seek out Merino wool socks whenever they can.
"We introduced Darn Tough Vermont about 10 years ago in an effort to keep our mill alive and running, without having to send jobs off shore." - Ric Cabot, Darn Tough CEO
Their ribbed knitting fits the contours of your calf, shin and ankle, and they don't slip or bunch up on you during the hours you spend on your feet. This prevents blisters and fatigue, ideal for police officers walking their beats day after day.
"I want people to feel like they can tackle the world with Darn Tough socks on," writes Ric. "Put Darn Toughs on your feet and you can tackle tough challenges, go the extra mile, bag a big peak. The name means we're there with you. We understand struggle. And our socks are darn tough in their own right. They perform as promised."
Additionally, Darn Tough socks have developed a following in the military communities, for their line of tactical socks that meet the procurement requirements of the Berry Amendment, with pairs for every branch of the US military, and versions for every climate in which they operate.
The mid-calf cushion mesh, for example, was developed with MARCORSYSCOM (wow, the military sure likes acronyms), to provide the Marines with an all-season, versatile boot sock. It's breathable, comfortable, and perfect for a standard-issue boot. There's also a light version of the same sock, ideal for hot weather and high humidity climates. And no, we're obviously not just talking about 29 Palms.
The socks live up to their name in their construction, but any lasting questions about their toughness ought to be dispelled by the support the brand offers every customer: A lifetime guarantee. As Ric Cabot writes, "If you can put a hole in our socks, send them back to me personally. We'll replace them free of charge." A purchase of a pair of Darn Tough socks feels as comforting as wearing them on your feet.
These socks are made for Americans, by Americans, and they're guaranteed for life. We're proud to have this GovX member favorite back on the site, and we hope you like them.
Have you worn Darn Tough socks before? Tell us a story about the jobs and journeys where you wear your socks in the comments below!
---
Related articles: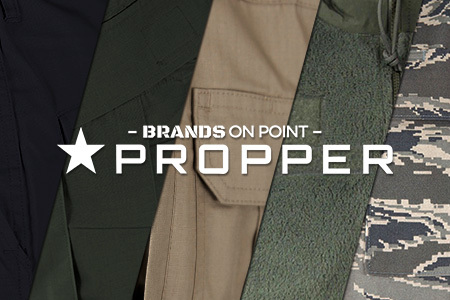 Propper Apparel is Ready to Do Battle
For nearly fifty years, Propper has been making purpose-built gear designed for uniformed pros.
Read now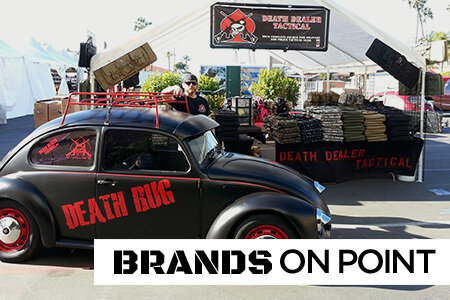 The Patriot Behind Death Dealer Tactical
Pete started DDT with one single backpack, and grew his brand brick by brick and stitch by stitch.
Read now
---