Brothers, Connecticut Yankees, and Army officers Daniel and Tyler Merritt started their company in a garage over three years ago. They named it Nine Line Apparel, after the code name for an emergency medevac request, often the difference between life and death for the severely wounded.
We got a chance to talk to Daniel about his vision for Nine Line Apparel's future, their commitment to making relentlessly, unapologetically patriotic gear, and their noble mission to give back to the veteran community, even if it's just one person at a time.
When you interview someone to join your team, is there a patriotism quota they need to meet before you hire them?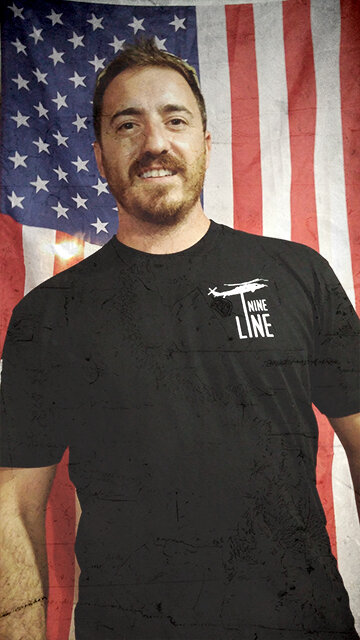 Not currently, but you just gave me a good idea. (Laughs) No, I'm just kidding, it's not like we ask all our candidates who they're gonna vote for, and if we don't like the answer, we show 'em the door. It's not like that.
Honestly, you just need to have a good attitude and an eagerness to learn. I would hire a bartender over a Harvard MBA if they had a better personality. You can train someone to do anything, but you can't train them to be a good person.
Not too long ago we hired an infantryman who recently received a medical discharge from the Army. He started out in the shipping room, and he was really great at his job. Like any NCO, he came in and took charge and immediately stood out. But he approached me one day and said he really wanted to be an artist, and asked if he could work in our design department. Every day, he'd spend an hour with our creative director, and within six weeks he was a full-time artist. Now he's second in charge of an eight-man department, and the designs his team is churning out keep this whole machine going. And it all started with a good attitude and a passion for learning new things.
What goes into those designs? Where do those hard-hitting shirt ideas come from?
The designs we produce can be on the edgy side. They don't offer apologies for loving your country. They're about being proud of who you are, and where you live.
And because of that, it means everyone in the company is allowed to come up with an idea! And for every design that goes to print, we leave a bunch more on the cutting room floor. That comes out of our weekly think tank meet, where we discuss what sort of designs get people's attention. That's what produces shirts like the Thin Blue Line, or the Stomp My Flag, I'll Stomp Your Ass. When people feel passionately about a particular cause, they pay attention to designs that don't hold punches.
So our designs can be reactive to current events, and they can certainly get a little political. But our bread and butter designs just come from the mentality and the beliefs that our community has. That's how you get our take on the Don't Tread On Me rallying cry, or even just a simple shout-out to all our friends in Texas.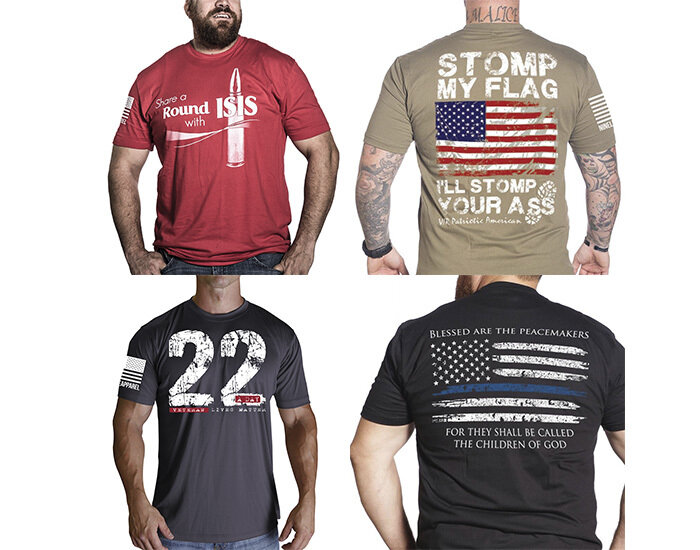 But it's not just about selling shirts, right? It's about giving back to the veteran community.
That's right. The Nine Line Foundation is a 501c3 charitable organization which gives 100% of all money raised directly to meeting the financial and specialized needs of severely wounded veterans. This is something we're enormously proud of.
We started out with one of my brother's West Point classmates, CPT Edward "Flip" Klein, back in early 2013. Flip lost three limbs fighting in Afghanistan, and the rehabilitation costs were stacking up to a tremendous height. So back when Nine Line was still gaining momentum, we donated a portion of our apparel purchases directly to him, and helped him regain his life. This was how our foundation got started. We've helped four other veterans and are currently sponsoring a fifth.
The reason why we're so successful at making a difference is because we focus on one veteran at a time. We're able to do more with less. We've got zero overhead, and we rely on volunteers to ensure the mission is accomplished. As veterans ourselves, we have the responsibly to support our brothers and sisters in arms, and the more Nine Line Apparel grows in popularity, the more of a difference we get to make in the lives of these vets.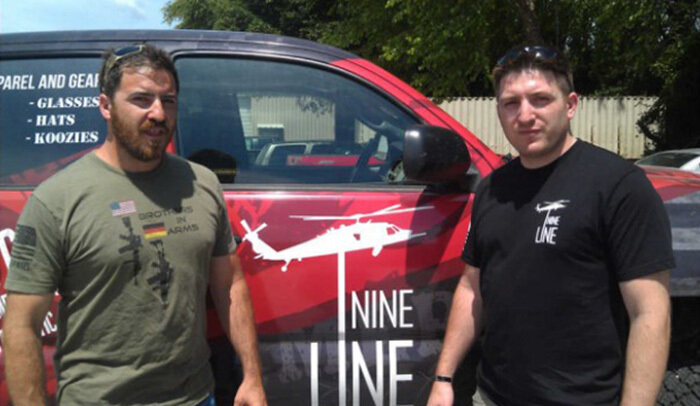 What attracts your customers to Nine Line Apparel?
I think people love the story. Two soldiers who wanted to start a business and give back to disabled vets in the process. We stand behind our products and we've built a reputation as an organization that gives back, because we've got a bigger, more important mission than simply meeting our bottom line.
That, and you know, people like wearing shirts that talk shit about ISIS.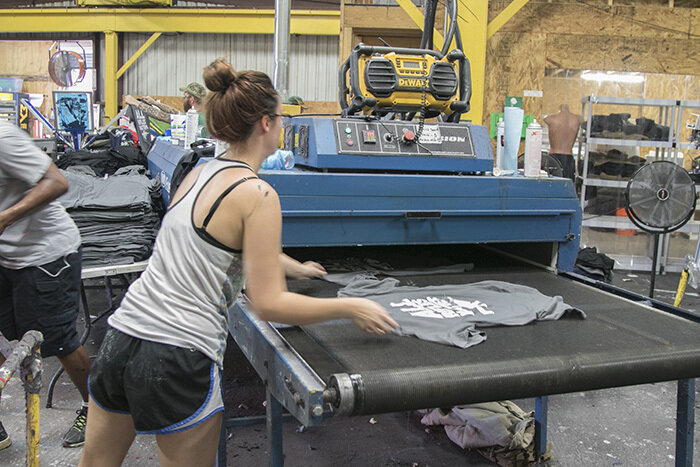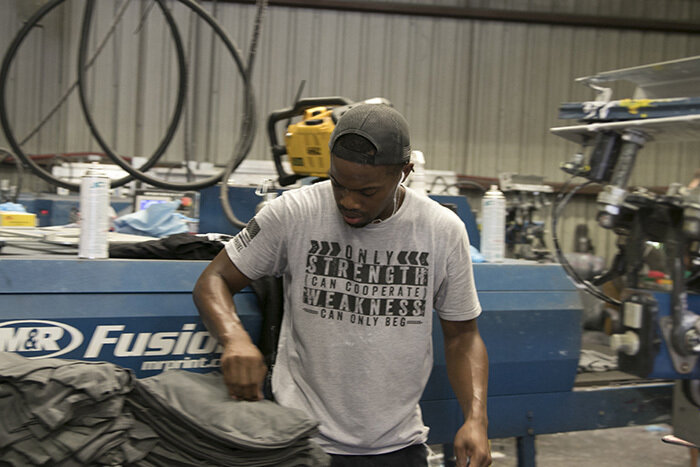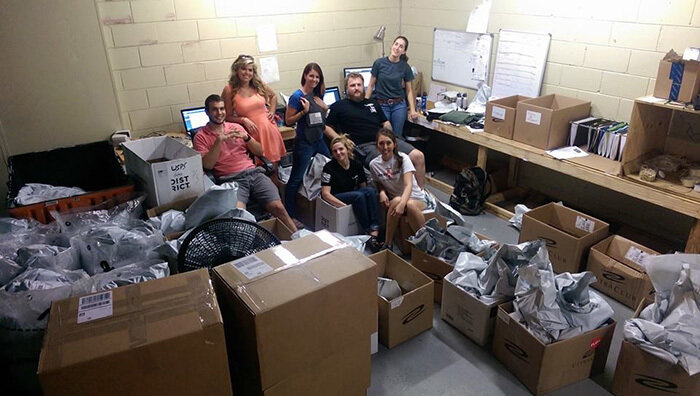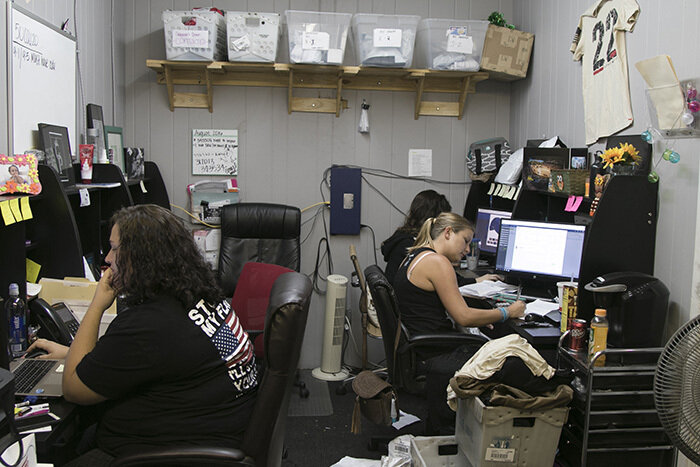 Want to find your own relentlessly patriotic Nine Line shirts? Get yours right here.
---