Earlier in the summer, we invited our members to invite more folks to the GovX community, as a way to grow our ranks. Whoever invited the most members would win a flight to our hometown of San Diego, where they'd be treated to a Padres game and a stay in a hotel. We welcomed a bunch of new members to our site, and Tim and his wife Deana won the contest! Meet the Army vet who enjoyed a weekend trip with his wife:
I was that guy. The guy who walked into an Army recruiter's office the day after 9/11 and enlisted. I had been talking to a Marine recruiter before the attack, but in my conversations with him, I realized the Army was a better option for me. 9/11 was just the final push I needed to pull the trigger on a career in the military.
I remember that day, I was driving back home from college to visit a friend. I had one of those phones with a battery that could last for days—remember the early 2000s?—when I got a call from my mom. She told me to turn on the radio, and I did. I listened to the coverage for the rest of the drive home, and saw it all on television when I walked through the door.
But I recall that my thoughts didn't go toward big picture things like war and my future, and what it meant for the country. My primary concern was whether or not the recruiter's office was going to be open the next day.
You see, a cubicle did not appeal to me. It still doesn't. I wanted to be outdoors. I was a goofy 20-year-old with a carnivorous hunger for adventure, and I thought that the Army could do it for me.
So I signed up for the airborne package, and pretty soon I was at airborne school at Fort Benning. My first assignment was at Fort Bragg, and then my first overseas assignment was at Hungary. Later, I took my career a step further and returned to Fort Benning for OCS where I received my commission and made it to O3. I served a total of 12 years in the Army.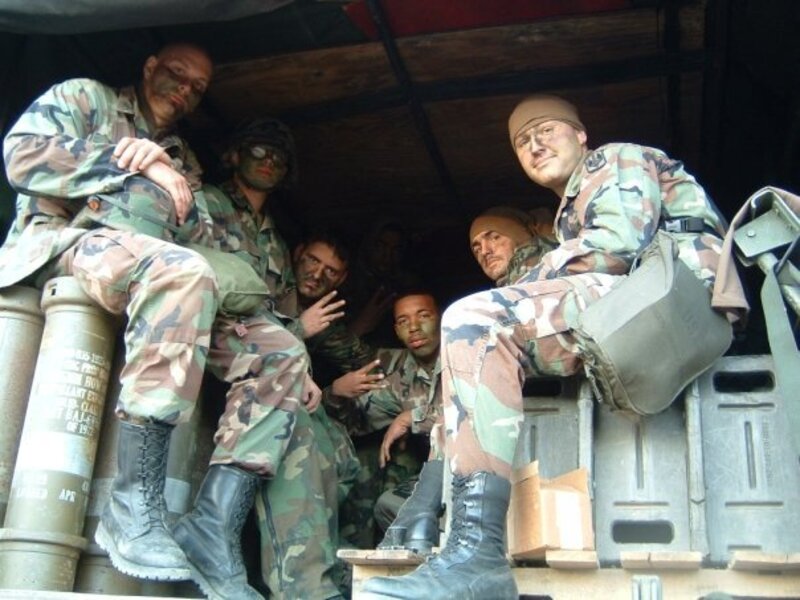 During my career I had a few deployments to combat zones during the War on Terror. I was at FOB Falcon, PBZ, Camp Echo, and COB Basrah in Southern and Central Iraq. My first deployment was as a platoon leader, and that was in the thick of it. You see and experience things that you never forget, and I did lose some friends on that deployment. I don't want to get into the specifics, but I have an understanding of the stress that soldiers go through during war, and the stresses they bring home after it. But when you get over the stigma that many soldiers associate with the need to ask for help, you get access to exactly the kind of help you need to move on with your life.
I don't like to advertise my veteran status. It's not necessarily a big part of my identity. But if someone thanks me for my service, I do see it as a genuine expression of gratitude. I know it's a phrase that gets overused these days, but I do take it to heart because I think that there's a general lack of understanding about veterans in our country. The selflessness that goes into a lot of military careers is underestimated and underappreciated. Some folks give up everything to go into the military, and others don't even come home. So I do appreciate hearing it, even though I don't really wear my veteran status on my sleeve.
When you return from a deployment, you gain a new appreciation for the comforts of home. Having a bed. Hot meals. Getting your own mail from the mailbox. Turning on fold water. Simple privacy. Even the freedom of not having to wear flip-flops in the shower is a big deal. I remember one of the very first things I noticed was how good women smelled, as strange as that sounds.
In my post-military life, I have enjoyed my family time, with my wife Deana and our three kids. And prior to this trip that we took to San Diego—thanks, GovX—we hadn't been away from our kids for more than a single night. I actually feel a little prouder of my veteran status now, and I want to thank you all for the experience.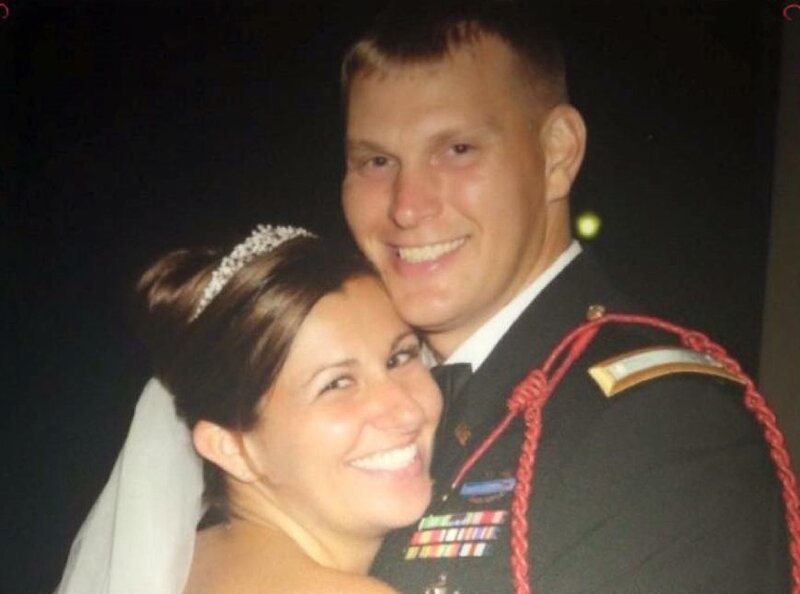 ---
And thank you for helping us build the GovX community, Deana and Tim! You did us a solid favor, and we enjoyed having you visit our town.
Tim wrote us a letter and included a shout-out to five soldiers who made the ultimate sacrifice in defense of our nation:
RIP to C/1/10 CAV
US KIA during my time as a platoon leader with the bravest group of warriors I have had the pleasure of serving with. All the way! Airborne! First at Normandy! Scouts out! Warhorse!
PFC William E. Thorne
SPC Seth A. Hildreth
SSG Kevin L. Zeigler
SSG Michael C. Lloyd
SSG Jesus M. Montalvo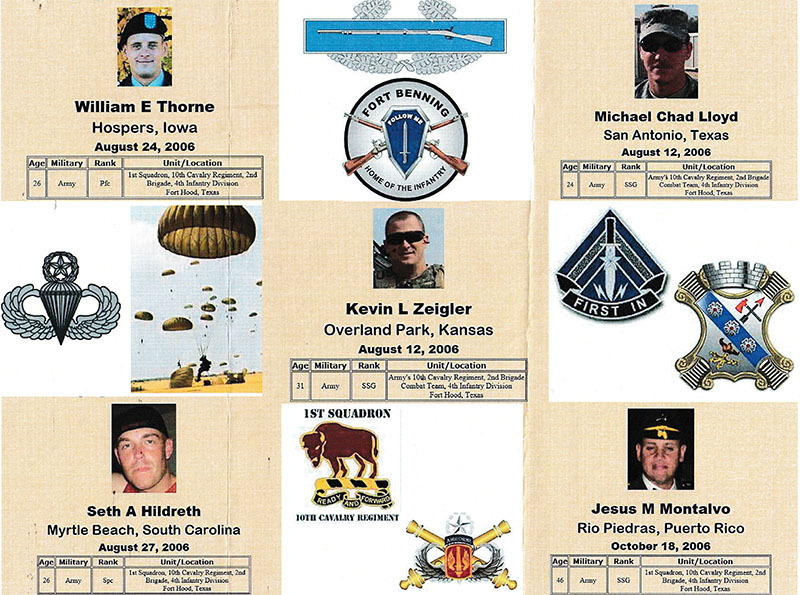 ---