The Crossfire 10x42 is a compact, waterproof, durable, and aesthetically pleasing set of binoculars. They produce a clear image in a variety of atmospheric conditions, and are perfectly suited for a variety of activities.
Included in the package you'll find the binoculars, a carrying bag, lens wipe, rubber optic covers, a little instruction pamphlet, and happily, a shoulder strap. The unit has adjustable eye cups which are useful in combination with eyeglasses or sunglasses. The center focus wheel adjusts the magnification, and it also has a right eye diopter, which allows you to compensate for differences between your two eyes. Most everyone has some difference between their two eyes, so this is an especially useful feature and really shows Vortex's attention to detail.
I put the Crossfire to work in three different environments. The first was mountainous terrain during midday with cloud cover, which obstructed plenty of sunlight. They did great in this light. The second was over a large body of water during the late morning under clear skies, where I was able to examine light reflection from multiple directions. And finally I used the Crossfire in an urban environment during times of limited visibility. Again, in low light, they did just fine, and I was still able to pick out small details on objects a long ways off.
Under low levels of light, extreme sunlight reflected from multiple directions, and shaded into a sunlit area, the Crossfire proved that its multi-coated lenses are high quality; allowing maximum levels of light through without image distortion.
I watched someone else use Crossfire from a long ways off, and due to the anti-reflective coating on the lenses, I didn't see any glare giving away his position, not even from multiple angles.
To be honest, I was skeptical of the operational benefits of a compact 10x42 set, especially at this price point. But after testing them out, I was astounded by their performance. I've used many sets of binoculars and optics in my line of work—Leupold and Nikon, to name a few. The Nikon 10x50 or the Leupold Mojave provide similar performance to the Crossfire, but they're both large, take up too much room in a pack, and are relatively expensive. With the Crossfire, I enjoyed an unparalleled wide field of view, surprising me for a binocular of its size and specifications. Plus, I was able to see someone else using the Crossfire from a long ways off, and due to the anti-reflective coating on the lenses, I didn't see any glare giving away his position, not even from multiple angles.
As far as construction goes, these are top notch. It's covered by rubber armor which can take a beating. The coating offered a great non-slip grip with notches where your thumbs go. Against your eyes, the eyecups are smooth and slip-resistant, and are adjustable to your preference. The attaching points for the carrying strap are made of a plastic composite, molded with the body of the housing. The objective side lens cap fits snug around the housing, and the eye side lens caps are secure to the shoulder strap so you don't lose them.
All in all, this is a great set of binoculars. You get a high-density image with far less aberrations than you may find with other brands. With the boost in light reflectivity within the barrels, I got a clearer, sharper, and brighter image that seemed more like natural vision across a wide field of view. The Crossfire is a great addition to the arsenal of any hunter, bird watcher, hiker, or military personnel. I highly recommend them.
---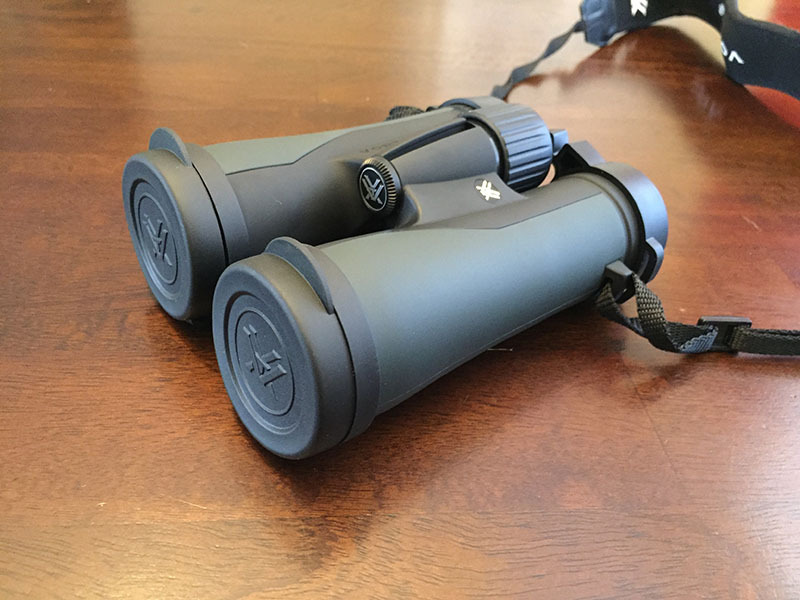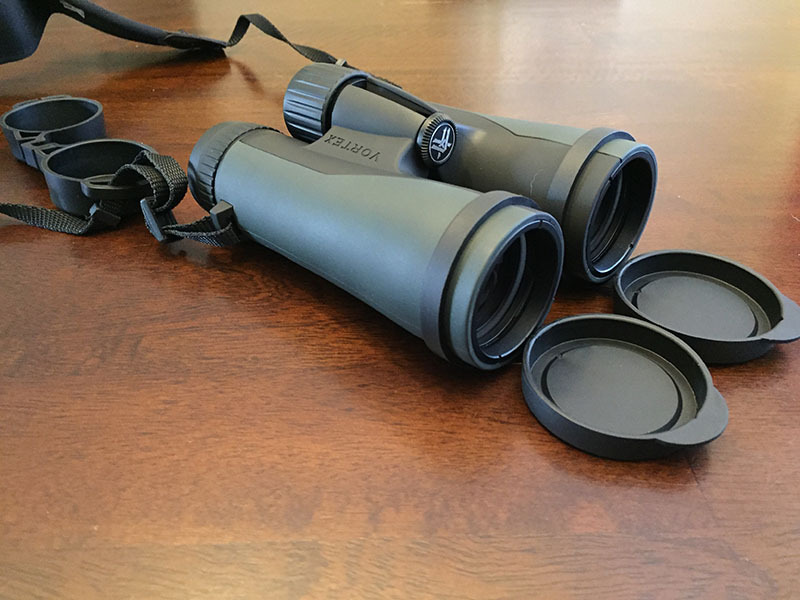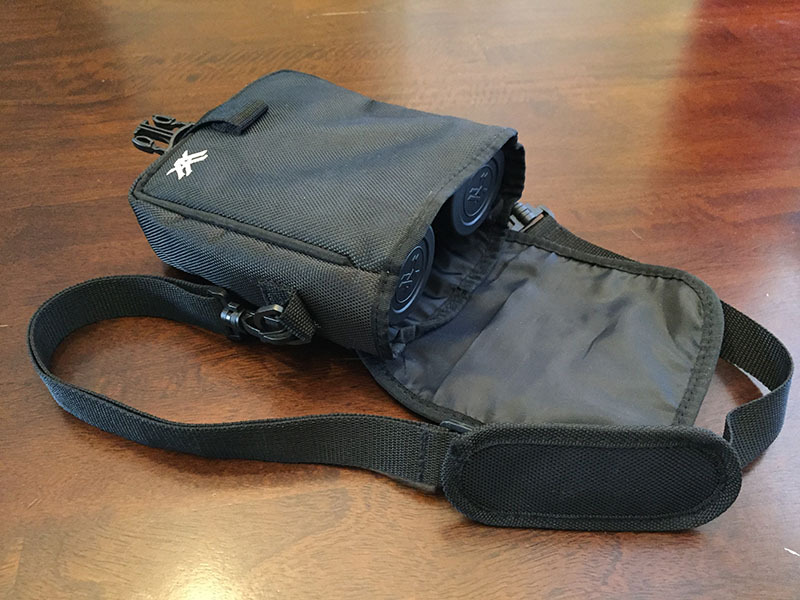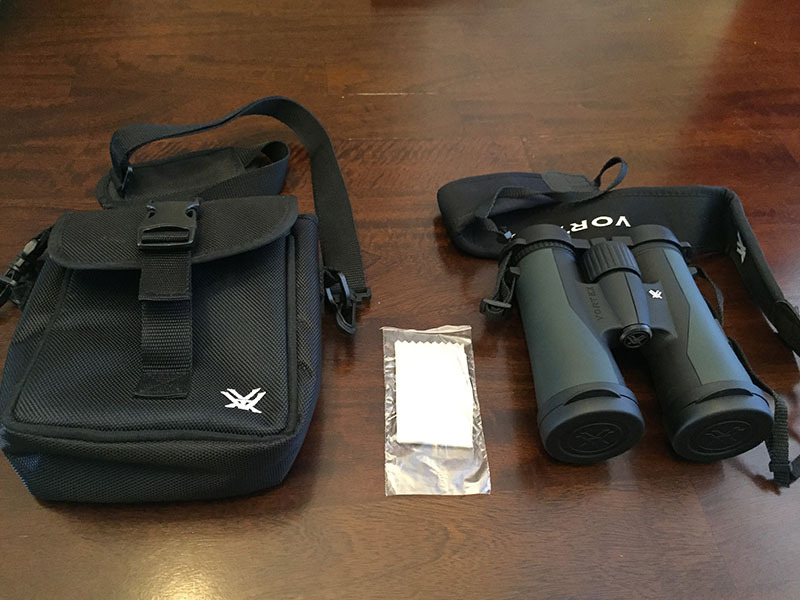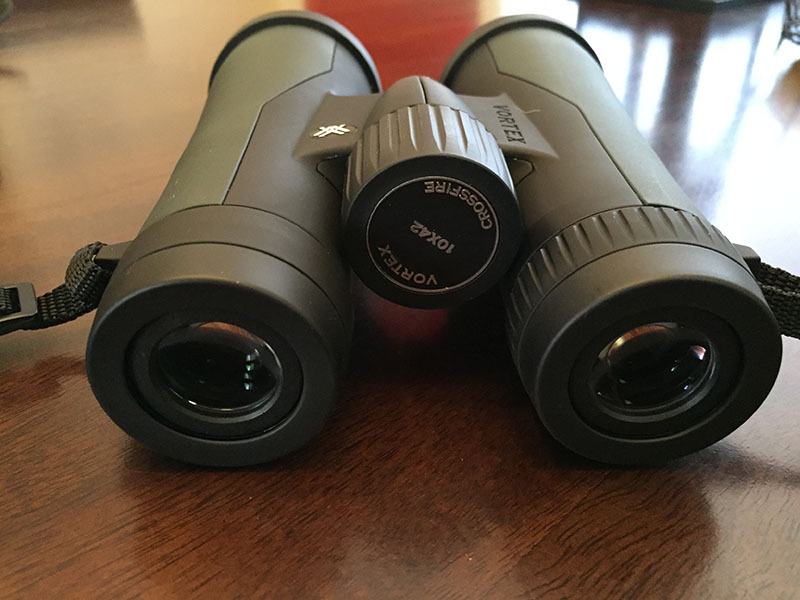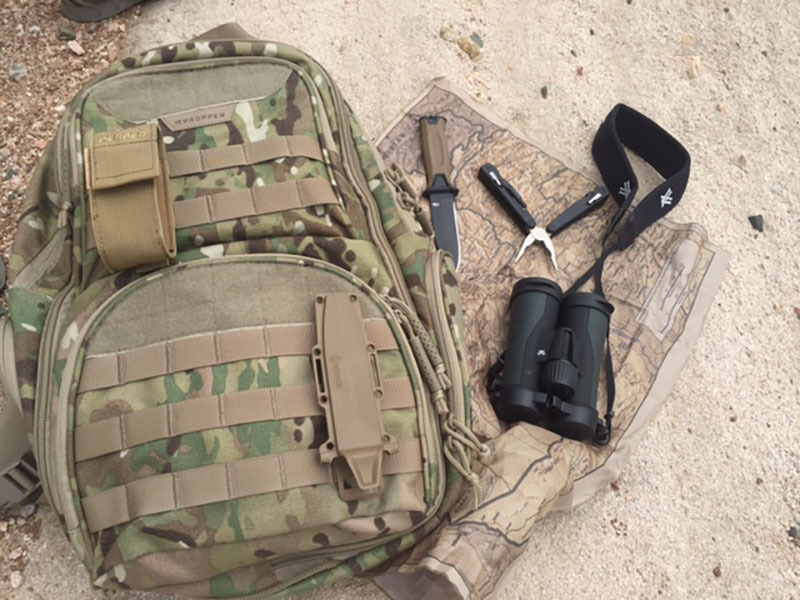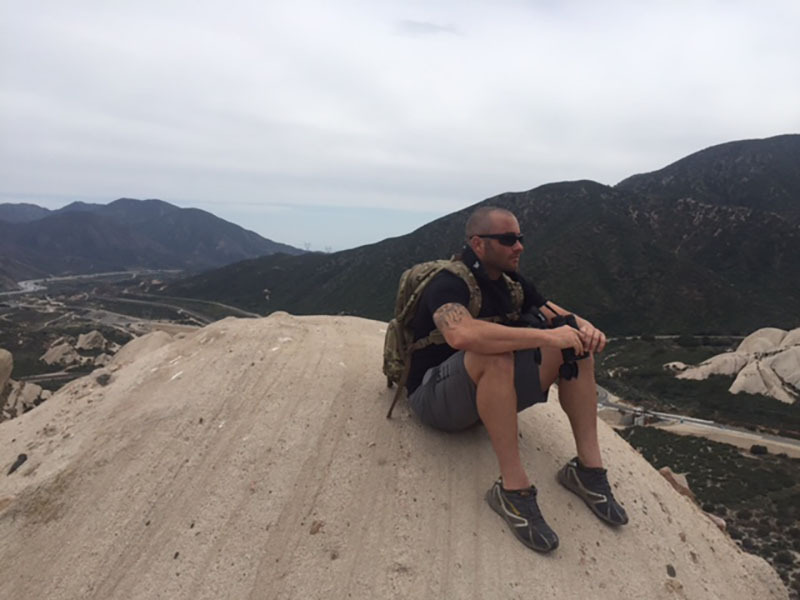 About Charles Carmen
Charles is a veteran of the US Army Special Operations community. He has transitioned into the civilian sector as a Director of Sales and full time student at National University and is currently pursuing his MBA. He spends his down time evaluating products, traveling, training, and competing in Triathlons up to the 70.3mi distance and Ultra-marathons up to 50mi trail races.
---