Our buddy Landon joined the GovX staff a couple of months ago. The five years he served in the Marine Corps gave him a relatively inappropriate sense of humor which he uses to liven up the office from time to time. He joined our marketing team, working every day to make GovX better and better for our members.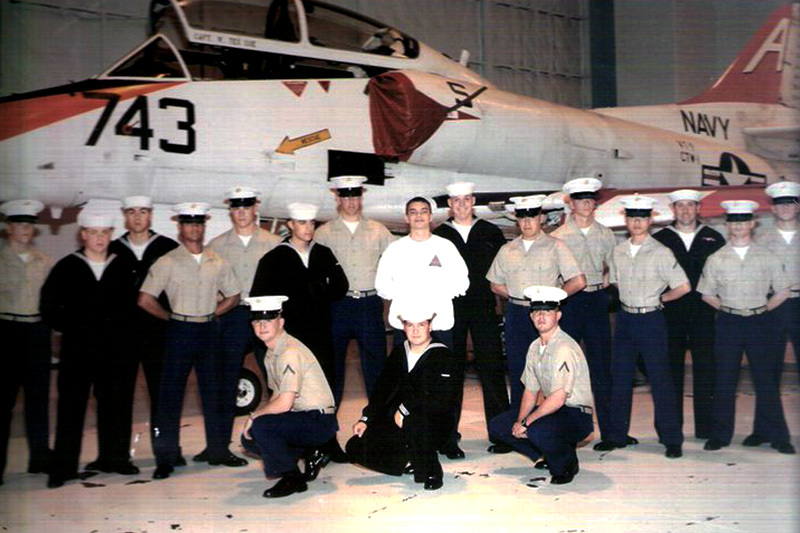 Since leaving active duty I've started a family and launched my career. I enjoy spending time with my wife and son, especially when we get outside. Whether it's hiking, surfing, or camping, San Diego has plenty to offer. I picked up home brewing here in this craft beer capital of the world, which fits with my lifestyle because I've always been a bit of a DIY'er. That's probably one of the reasons why I was a good fit for my field in the military.
I served as an aircraft mechanic, and did an eight-month tour on a carrier during Operation Iraqi Freedom. I worked on a larger assortment of fixed-wing and non-fixed aircraft. Mostly I worked on the F-18 platform, as an I-Level, or intermediate level repair.
My tour took us to ports all over the place. I visited Hong Kong, Singapore, Australia, Bahrain, and Hawaii. Seeing all these different cultures, ideals, and perspectives was an eye-opening experience.
But while traveling the world is definitely a perk of military service, it's definitely not the main objective. My tour was in the middle of a war, after all. I never did see combat; Only the evidence of it. I patched up bullet holes on aircraft wings and took care of the systems that could strain or break during the course of a mission. It was surreal, watching an aircraft leave the deck loaded with bombs and return after several hours without them.
If you asked me about some of my more memorable experiences during my time in the Marine Corps, I'd say most of the ones that stand out are hardly military related. Most aren't even appropriate for sharing. An aircraft carrier is a really big place that affords plenty of opportunities for mischief. One that stands out is when my then-girlfriend (now my wife) smuggled us some booze in a care package, and my buddies and I celebrated New Years in a hidden part of the ship. That was a good time.
The ship may be the largest vessel in the fleet, but when you've been underway for four months straight, the world tends to get smaller. When you're working 13-hour days, seven days a week, you're in constant contact with people whose personalities and egos can get to you. Don't join the military if you think you're going to make friends with everyone you see.
On the flip side, however, you can expect to forge some lasting friendships with memorable people. That's what I take from my time in the Corps most of all. You get thrown into a crazy situation with a whole new set of people every so often, and it's amazing how quickly you form friendships and partnerships. I struggle to describe exactly what it's like to the average civilian. The best metaphor I can come up with is that it's like being on a sports team, knowing that everyone is working toward the same goal. But in the aviation community, it's multiplied tenfold.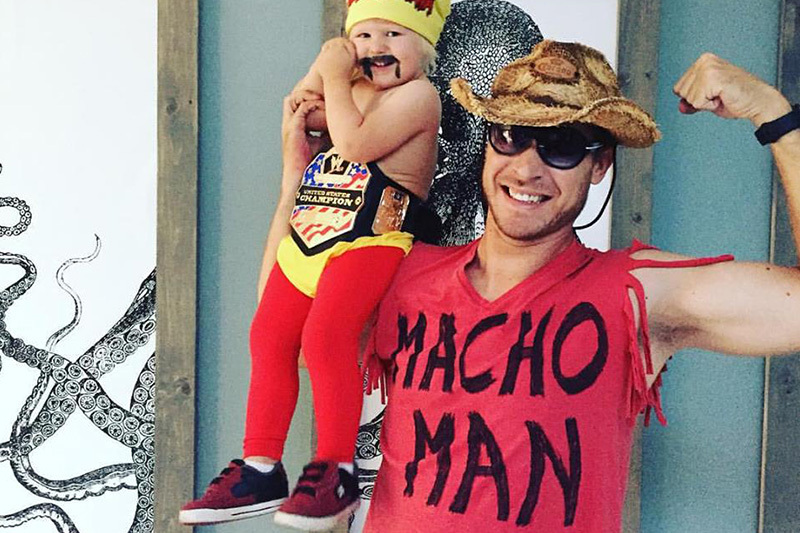 ---