Vortex Optics is a perfect fit as a GovX brand. Not just because they're offering amazing hunting and shooting gear for the red-blooded patriots we've got the privilege of serving every day. The primary reason they're best suited for our community is because of their commitment to the ideas of the "Vortex Nation."
Simply put, the Vortex Nation is everyone reading this article. It's their entire community of customers, from folks who hunt or observe wildlife, to the men and women on the frontlines around the world who need excellent firearm accessories and optics at the right price point. If you visit Vortex's "About Us" page, you'll find it's not dedicated to them, it's dedicated to whoever is reading it.
That's why they're a perfect fit. Because their goal is to support your mission and your recreation, which has been a personal motto of ours since day one.
But it can't ALL be about you. You came here to read about what makes Vortex products worth your hard-earned money, so let's dive in, shall we?
---
The Mission of Vortex Optics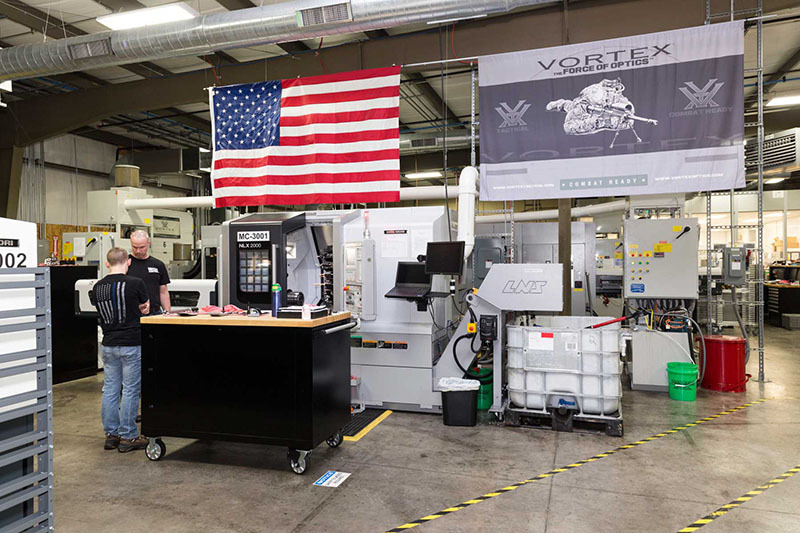 Offering a wide range of products from weapon optics to binoculars and spotting scopes, Vortex was founded in 2002 and is operated out of Middleton, Wisconsin. They're fanatics about doing things right. They're so obsessed with this that they even have a Long Range Ballistics Calculator on their website, where you can load profiles based on weapon type, round caliber and weight, and distance to target. It's a dizzyingly comprehensive tool that even checks the weather and atmospheric conditions that could affect your shot.
And this attention to detail, this adherence to the shooter's culture, reveals how much they care about their end product. Accuracy is everything. You'll find this detail on a wide array of options to meet all budgets.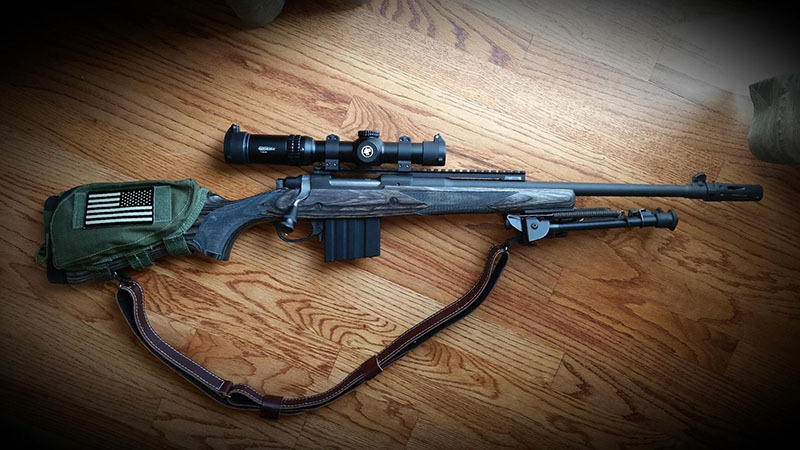 The Crossfire II series ranges retails between $175 and $200, and is designed for casual hunters and sportsmen. But the Razor HD Generation II, built for the most precise long-range shooters out there retails for nearly $2,500. Vortex offers scopes and sights for just about every price point in between those two extremes, and there's never any skimping on quality. They care too much to tolerate any kind of shoddy workmanship.
"Each of our products is inspected by hand here in our Wisconsin office," says Riley Arnold of Vortex Consumer Sales. "We're all shooters, hunters, veterans, or enthusiasts to some degree here, so the engineering and design that goes into our products is the kind of effort we'd want in a product we'd buy for ourselves. We want things to scream precision, quality, and craftsmanship, and we want things to just make sense to the user."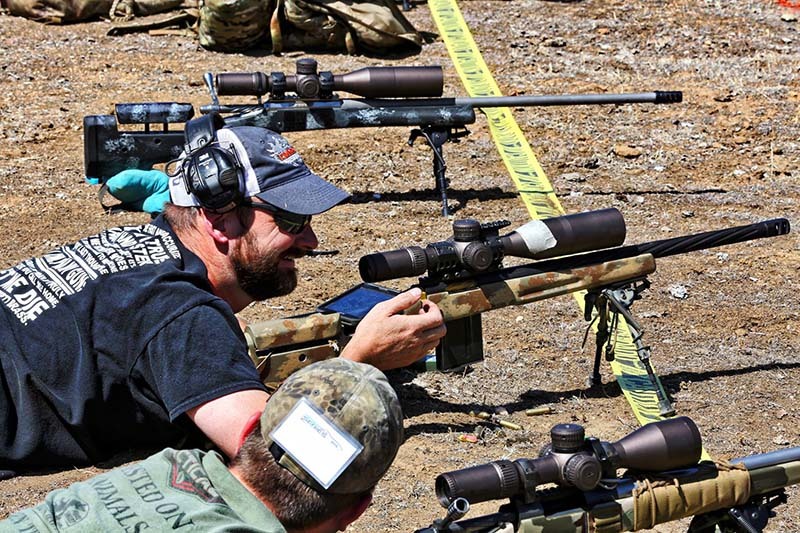 "When it came to the Razor AMG, for example, we didn't want to just make something 'nice' or 'cool," he continues. "We wanted to build the best scope on the planet, and we wanted to make it in the USA. Every screw, lens, washer, and O-ring on that bad boy is 100% American, and that's something we're proud of."
There are unique and advanced features found in many of their products. Take the Viper PST 1-14x24 riflescope, especially popular among the legion of shooters rocking the AR-15 platform. It features argon gas purging to keep the internals from fogging up. It's got an exterior coating called ArmorTek which defends against scratches, oil, and dirt, and the lens features extra-low dispersion glass which produces a crisp, sharp image of your target. And if Instagram hashtags are to be believed, many a feral hog has been brought down though the reticle of the Viper.
Ease-of-use is also paramount to this team. The reticle on each scope is put together with care, whether it's the simple V-Plex (on the left), or the advanced EBR-2C reticle (on the right).
---
The Vortex Nation shares the Viper
"We're a relatively young company, so we're the new kids on the block. One of our challenges is getting our name out there and letting people know what we're all about," Riley continued. "That's why we're so excited to see our scopes and optics make their way to social media, and it's why every time we get a letter or email of customer feedback, we consider it a golden opportunity to reach our audience."
---
The Very Important Promise
If you've got a product that needs fixing, just put in in a box and Vortex will repair or replace it. For free.
Vortex has their ear to the ground when it comes to their customer feedback, and their commitment extends to their VIP Warranty, lovingly described as a Very Important Promise. It's simple: If you've got a Vortex product in need of fixing—they're durable as hell, but hey, accidents happen—just ship it in and they'll repair or replace it for free. You don't even need to register a serial number or keep track of a receipt. Just put it in a box and send it over. No matter what the problem is—even if it's totally your fault—they'll take care of it.
Here's an anecdote that perfectly and personally exemplifies this policy. If you head over to their Facebook page—which we strongly recommend following—and scroll through their timeline photos, you'll find a screenshot of a repair request form a combat veteran sent in for a pair of binoculars. The vet didn't want the pair replaced, as they had special sentimental value, and asked for a repair if possible.

Vortex took care of the lenses, left everything else intact, and sent the binoculars back to Chris with no charge. That is a level of customer care that warms our freedom-loving hearts.
By supporting their customer in this way, and by making products with precision and care, Vortex Optics proves their commitment to the shooting, hunting, outdoor recreational sports, birding, and wildlife watching worlds. Their workmanship is also worth the attention of law enforcement and military communities as well, and it's one of the reasons why they got our attention as a GovX brand. Head over to the Vortex Optics page and find the item that's right for your weapon, your hobby, or your job.