This month, we're celebrating all our members with deals from our participating brands. Those members you see below have all shared their stories from their military, first response, or law enforcement lives, and each one received a gift from a participating brand! During the month of May—and every month that follows—we're grateful to everyone who tells us their story. Are you interested in telling us yours? Just click here!
---
Michael R.
Home: Amarillo, TX
Background: Police officer
REFLECTION ON THE JOB
Most of the people in my family were, or are, troublemakers. Drugs, excessive drinking, wrong side of the law. No one in my family has ever been in the military or law enforcement. I'm not saying I'm perfect, but one of the reasons why I wanted to be a police officer was because I saw the choices they made and decided to go into a line of work where I might be able to dissuade others from making similar choices. I wanted to make a positive difference in other people's lives.
If I couldn't get my family to change, then I'd see if I could make a change in my community instead.
Once I got accepted into the academy, I did not realize the days, weeks, and months would be so long. Working a full-time job while also being a full-time police academy student was not easy. Trying to learn all of the laws was a huge punch in the face, and there was constant tests and study sessions that went late into the evening.
I was lucky when I got hired at the local department in my hometown. Other graduates had to move around the Texas panhandle to find a job for even less pay. Some of my peers weren't able to graduate at the same time I did. It was just the luck of the draw, I guess.
But I'm here now, and I love what I do. I take pride in it, especially when I consider how much good LEOs do in our communities. I take even more pride when I see how society is losing their trust in law enforcement these days. I believe we do a good job for the most part. We're firm, fair, and we try to be consistent, but at the same time, we are caring and compassionate human beings. We're not perfect, but we respect our authority and use it properly and accordingly.
My ultimate goal is to work for the US Marshals task force. I've constantly searched for an opening but they've not held an application process since 2012. But this summer, they're inviting applicants. Wish me luck in a career that charges me with capturing fugitives and violent offenders. Now that's what I call making a difference.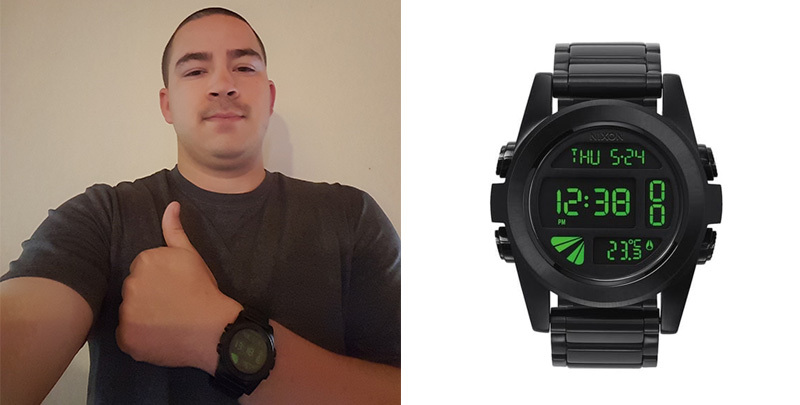 ---
Erin T.
Home: Pittsburgh, PA
Background: US Navy - Linguist
REFLECTION ON THE JOB
Before joining the military, I was a Navy brat. I lived in Connecticut, South Carolina, and New York twice, moving around as my family relocated from base to base. My father served on submarines for 20 years, retiring as a Senior Chief in 2000, and my mother was ombudsman—a volunteer who served between command leadership and Navy families—for many of those years.
The summer before my senior year of high school, my parents and I went to see an old friend retire from the Navy. On the drive back from Annapolis, I realized how much I missed the military community. Moving around with my family all those years, being around that kind of life must have sunk in. It was around that time that I decided to enlist, in the DEP right out of high school after my 18th birthday.
I ended up at the Defense Language Institute Foreign Language Center, where I become a Cryptologic Technician, which is a fancy way of saying I was a linguist. My high test scores gave me the options of learning Korean, Arabic, or Chinese Mandarin. I chose Chinese. The training was very thorough, and it was two and a half years of being on active duty before I reached my first command.
I never actually deployed, so I know it's not the most interesting Navy story. But I am grateful to the Navy for several things, such as the training I received, the people I met—including my husband—and the chance to carry the military line in my family just a little bit further.
I followed not only in my father's footsteps, but also many other relatives. My paternal grandfather and his three brothers served in the Air Force in Korea. My mother's father was an Army hero in WWII, and her uncle was a Marine who served in the Pacific. My aunt and uncle are in the Army, and another uncle serves in the Coast Guard. So while I may have not seen combat or served in wars overseas, I'm still proud that I wore the uniform. Serving in the Navy made me the woman I am today, and me and my husband travel often to see our far-flung military friends whenever we're able.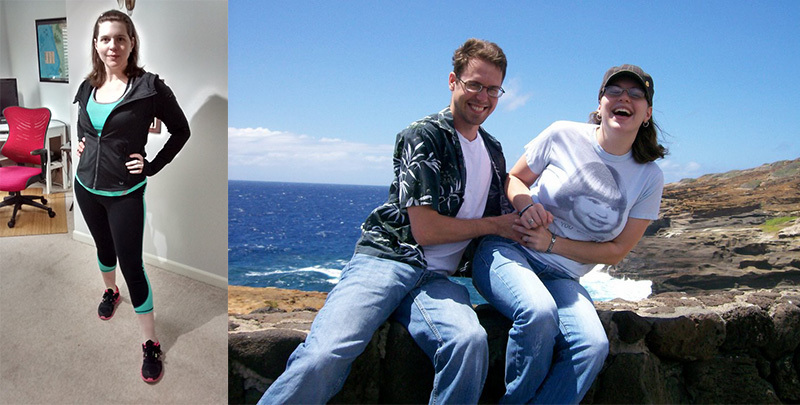 ---
Natalie M.
Home: Sumter, SC
Background: Writer, and wife of a USAF airman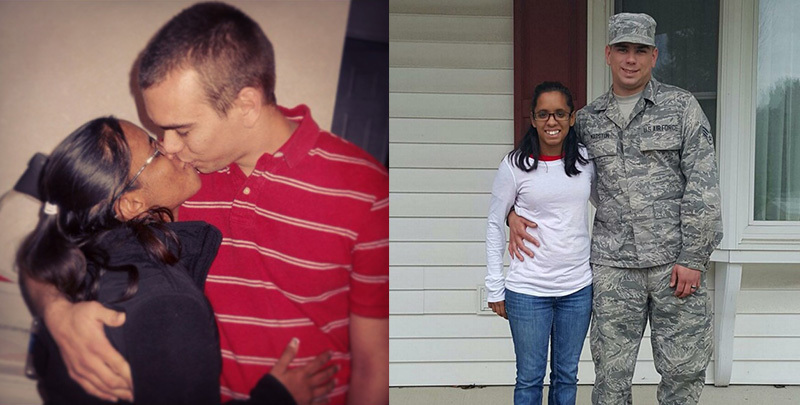 REFLECTION ON THE JOB
When it comes to the military lifestyle, you know what you're getting into. You know what to expect. I always knew there would be a deployment in my husband's career, but I never set myself up for it. Through his six-month deployment to the Middle East, I had my sister keeping me company. Her husband was in the middle of a twoyear stretch in Germany. So what did I have to complain about, right?
The best advice I ever got was STAY BUSY. It truly helped me get through most of my days but I think the hardest part of it is not having my rock there. I know I can take care of things on my own, but he's always had a way of making things simpler. I had to make sure every bill was paid on time. I had to take care of the little things, including things that normally he'd take care of. Things that I would always make harder than they ought to be, yet things which he was always so good at simplifying.
When he was gone, I felt like I had no strength to want to do anything. I hated getting up to get ready for work. I hated leaving the house. Even our dogs noticed my depression. It wasn't long before even the dogs were moping around the house too.
Sure, I got a text from him every day around 7 pm, but it's not the same as an actual conversation. I would always tell him some awesome news earlier in the day, but by the time I got his reaction, it would never be what I had hoped for. I knew he was busy, but we'd end up having conversations with little substance. Short phrases, like "hi" or "going to dinner" or "woke up late, gotta go, love ya." We'd get to video chat sometimes, but there were always too many people around or the wifi never worked right.
I remember a quote by Moliere: "The greater the obstacle, the more glory in overcoming it." The best part of overcoming his absence is the reward of seeing him at the end. I counted down the days, kept myself busy, and surrounded myself with my friends, family, and my dogs. I worked on a story I'd been neglecting in my spare time.
And then he came home. And I got to wrap my arms around him and welcome him back, and have every one of the conversations, moments, meals, and time with him that we'd missed out on.
Stay busy. Stay hopeful. If you're in a military relationship and your spouse is deployed, just keep your head up and keep the communication lines open. And when he or she comes home, you'll know the reward was worth the effort.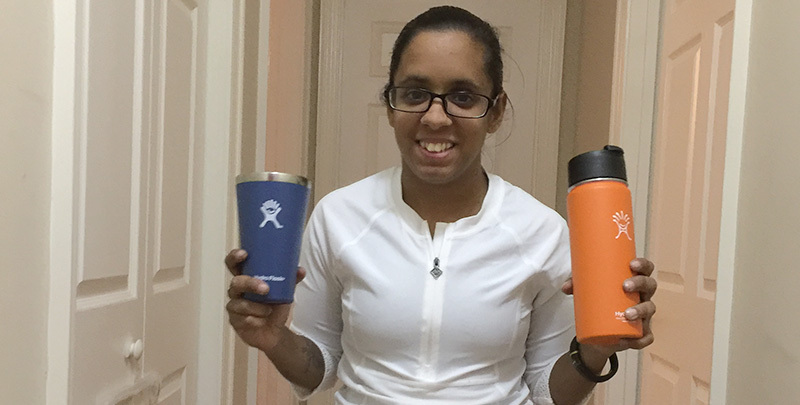 ---
Robert P.
Home: Tonawanda, NY
Background: Wilderness first responder and EMT
REFLECTION ON THE JOB
I've been a wilderness guide, first responder, and EMT for 17 years. What began as simply helping out at my friend's outdoor store transitioned into me going for my New York State Guide license. From there, I was teaching wilderness first aid, and CPR. Then a local Search and Rescue group caught my eye and I began to volunteer with them.
I continued to acquire more and more licenses and skill sets until eventually taking the classes to become a full blown EMT. It was a chance I jumped at, ultimately quitting my construction work to work as an EMT for an ambulance company. This job has provided me with opportunities on a daily basis to use all the skills I've developed over the course of my life.
My experiences have been both heartbreaking and rewarding. The job comes with both, and they're equally life changing. I've been the first to arrive on the scenes of fatality accidents, some involving children. I comfort myself knowing that I did everything I could to help those who ultimately did survive.
But I've also been on the scene for emergency births. To be a person who helps a mother bring a new life safely into this world is a feeling unlike any other.
You see senseless loss of life in this job, but you also get to see the arrival of new life. I've had the pleasure of helping deliver four babies during my time as an EMT. I feel like I've always been the type of person who seeks to help others, and so this is perfect for me.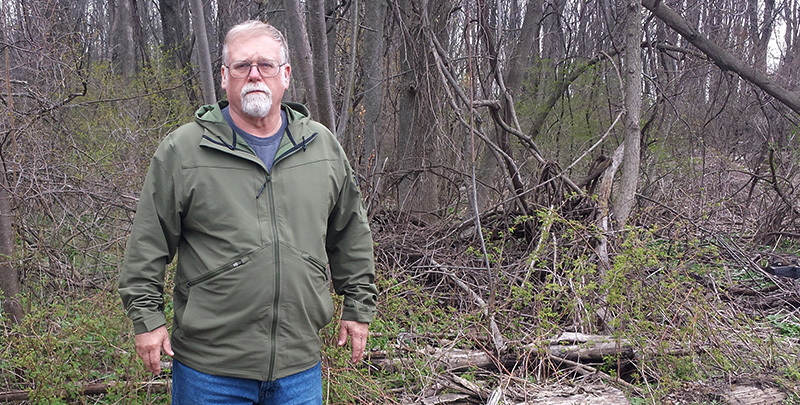 ---
Danielle M.
Home: Greenville, NY
Background: USCG Honor Guard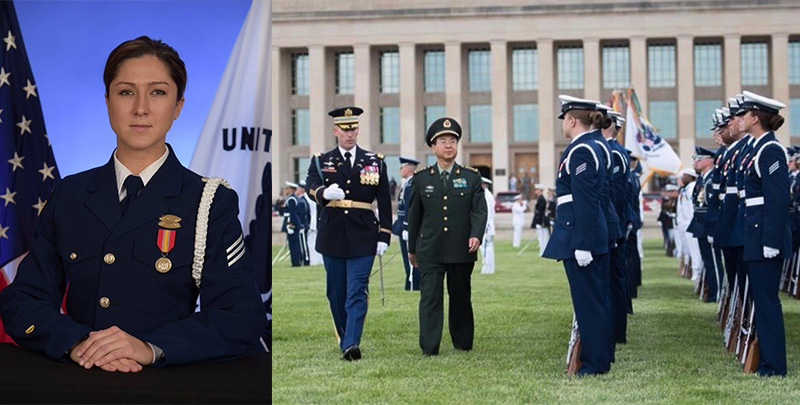 REFLECTION ON THE JOB
Reporting to the Honor Guard right out of basic was pretty tough. We'd just spent eight weeks learning one way of doing things, to instantly tossing it all out (figuratively speaking … but sometimes quite literally) and learning an entirely different yet elite way of marching, drilling, and uniform expectations. It took about three months of training to become efficient as an Honor Guardsman, but I didn't ever actually grasp what I was training for until I found myself standing on the White House lawn. The President of France arrived in 2014, and our platoon and all the other services' Honor Guards represented our country upon his arrival. That's when the feeling of patriotism truly set in.
There's a pretty stringent selection process to be able to serve in the Honor Guard. Strict height requirements, high physical fitness scores, good attitude, and strong work ethic. They're able to tell if you're not cut out for it, and make no mistake, it is a considerable amount of hard work if you do get selected.
I've had the privilege of representing my country before the president, heads of state, and other dignitaries. I've had the distinct honor of performing at Arlington National Cemetery in recognition of our fallen warriors. We've drilled during Fleet Week in New York City, at Disneyland, in New Orleans for Mardis Gras … but probably my favorite mission was performing for a kid in the Make-a-Wish Foundation who wanted to be in the Coast Guard. After the performance, we gave him a pair of our drill team glasses and he was the happiest kid alive. Being able to represent my country in this unique way gives me a sense of duty and pride that continues to motivate me.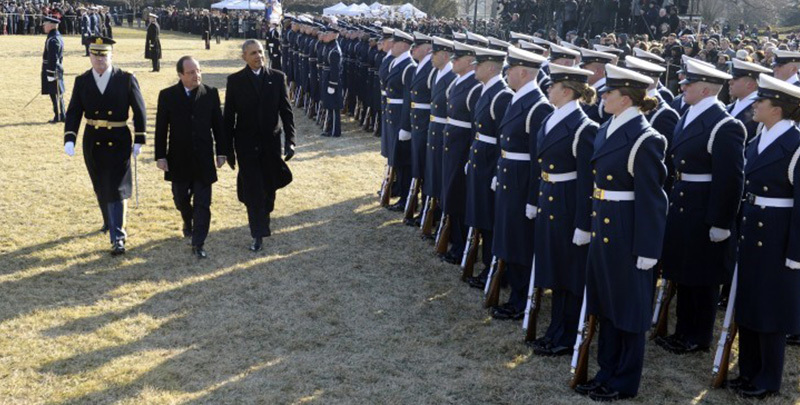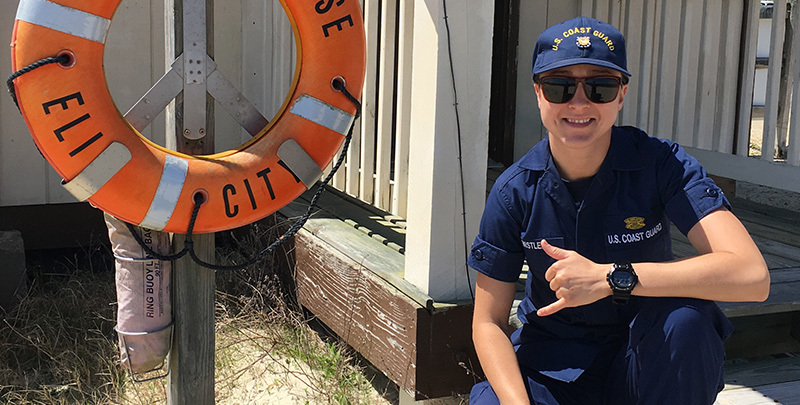 ---
Eli P.
Home: Jacksonville, FL
Background: Navy chaplain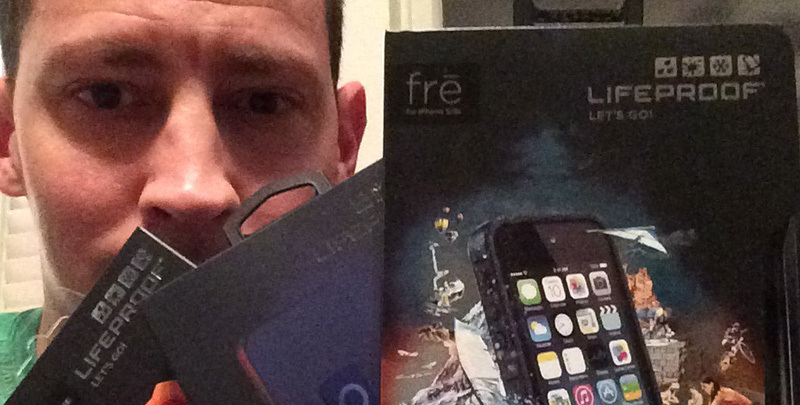 REFLECTION ON THE JOB
On my collar devices I have captain bars and a cross. As a chaplain and an officer, I have been called not only to represent my faith, but also defend the freedom of religion and expression afforded to us by the Constitution for everyone in my unit. All officers take the same oath. I can pray in my Savior's name, but I do not throw any spiritual grenades in my prayers which might offend others. On the same token, I try to keep my thumb on the heartbeat of the unit to help understand where they are at in terms of morale. My goal is to get an overall sense of how they are doing mentally and spiritually so they can make clear decisions.
I also collaborate with the conventional forces in the area to help our people along with other health care providers. All leaders counsel their warfighters; I can take a specialized approach to counseling to help alleviate a lot of the responsibility so the other officers do not have to counsel on everything. I also help service members reach back home and help their families get assistance when their loved one is away. I am also responsible in advising and counseling the command, which can range from ethical issues to cultural issues on countries and religious groups we interact with and sometimes interacting with the other countries' religious leaders. It requires me to think objectively, instead of just ways of how I think things should go down.
So I feel I have the best job in the world. I can help fight the mental and spiritual battle for the enlisted, the officers and even other countries. Many families give their hearts and souls to the military for their country and I wanted to be able to effect a positive change in an environment where the harsh realities of war are wreaking havoc at home and abroad even after the mission is completed. Even though I am equipped to serve soldiers, sailors and airmen of the Christian faith, Chaplains also do a great deal of service for those of other faiths and for those of no religious orientation.
We can care for those that don't agree religiously as we do, because at the end of the day we can agree that it takes one team to win the one fight.
Oh, and more thing … and I absolutely love GovX. I'm mobilizing soon and I'm always looking for great gear. So thanks for the awesome gifts.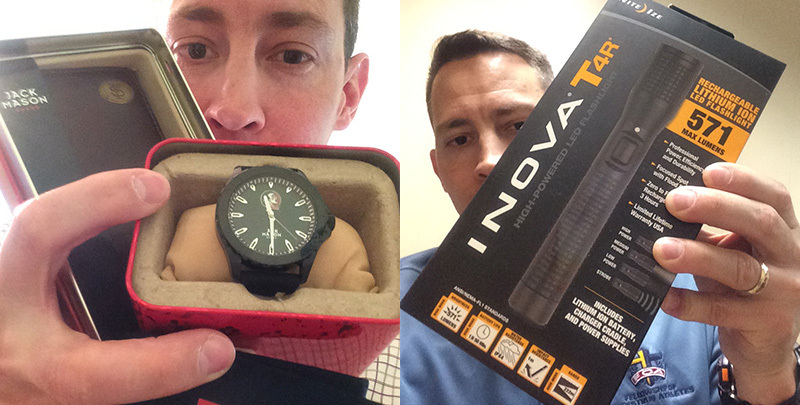 ---
Charles C.
Home: San Diego, CA
Background: US Army Ranger
REFLECTION ON THE JOB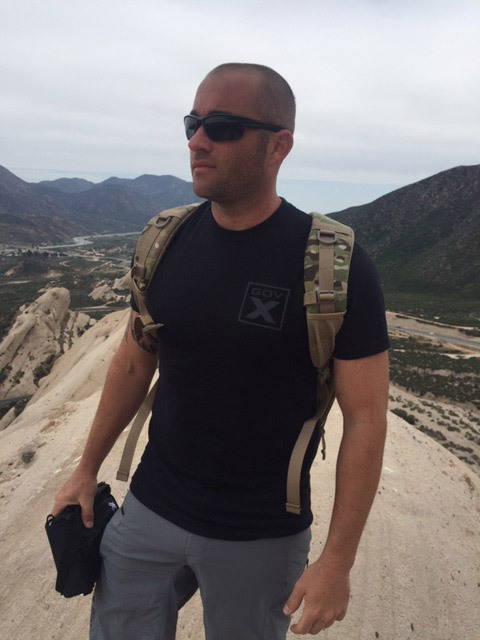 I served in the 75h Ranger Regiment for twelve years, and during that time I deployed to Iraq, Afghanistan, and had the opportunity to travel to numerous countries.
I entered as a combat medic, attended basic at Fort Knox, and advanced individual training at Fort Sam Houston. From San Antonio, I moved on to Ft. Benning, Georgia in which I went to Airborne School and the Ranger Indoctrination Program. After successful completion, I moved on to Ft. Bragg to complete the Special Operation Combat Medic Course and returned to the 75th Ranger Regiment and subsequently attended and graduated Ranger School. After a few years, I wanted more. I wanted to accomplish more. I went through an arduous selection process to be in a reconnaissance detachment within the 75th Ranger Regiment. After selection and an operator's training course, I became a reconnaissance sergeant and continued to serve on a small team of other reconnaissance sergeants with various backgrounds and specialties that enabled successful team operations around the world.
I have been fortunate enough to have many adventures, excursions, trials, and challenges. The most meaningful and amazing adventure I took was a work-related stay, with my team, in Israel working with a partnering unit within the Israel Defense Force. I was fortunate enough to travel around and explore the country and experience their lifestyles, culture, humility, and hospitality. I left Israel with a broader perspective on life and a newfound self-realization. In my opinion, Israel is one of the most beautiful and humble countries I have ever visited and will return to explore more in the future.
After twelve years, I still don't feel that I have done enough to make a positive impact in the world around me. This is why I seek out working with and supporting non-profit organizations that empower and insire others.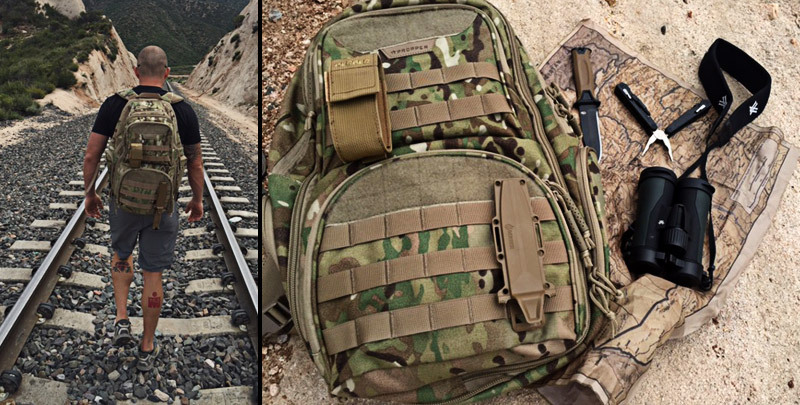 ---
Michael W.
Home: Red Bluff, CA
Background: BLM Firefighter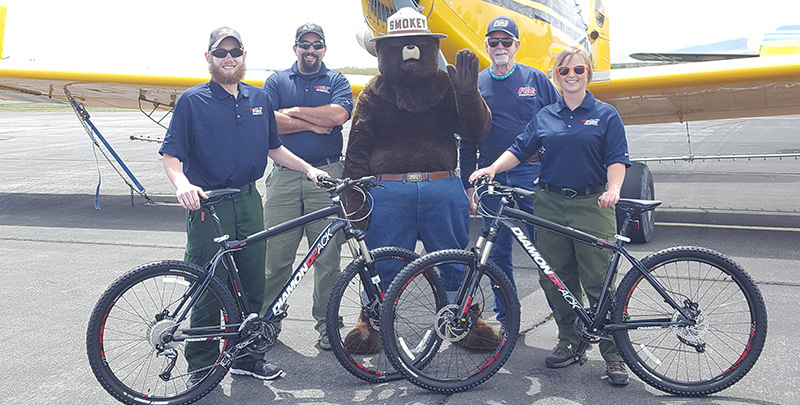 REFLECTION ON THE JOB
This work has been in my family for generations. My dad fought fires, my granddad was the fire chief in Red Bluff (bless his old Irish heart!) and my older cousins all worked in the fire service. Three of my four kids are in wildland fire careers, and my oldest grandson has even showed some interest in it.
My career in firefighting began nearly 50 years ago. I started my career as a teenager in 1967 on a 4x4 fire engine. I've been around people and places with the CDF (now CALFIRE) and the Forest Service as long as I can remember. I still have some of my old Smokey Bear stuff from the 50s.
This is fire season #49 coming up for me. Back when I started, you were handed a shovel and told to "go dig line and throw dirt." We didn't have Nomex clothing, reliable communications, the huge variety of tools, or the weather and lightning prediction capabilities we have today. But even with all the new developments and technology, we're still doing a very basic job. I'm a firm believer in the fact that we still make basic mistakes. We're not advanced enough to make advanced mistakes.
Probably the most interesting part of my service has been my travels all over the world, doing fire suppression and management training. I've worked with firefighters from Spain, Norway, and Russia. And I've been deployed to assist in brushfire control in Australia. That was an incredible way to spend 35 days. Joining with fellow firefighters around the world is definitely the highlight of my career.
If I was to offer some advice to someone interested in pursuing this career, I'd tell them to be physically fit, learn your situational awareness, and even have a little fun. Be prepared to spend long days in rough country and rougher weather. Be flexible, and be strong. This job can be a rush.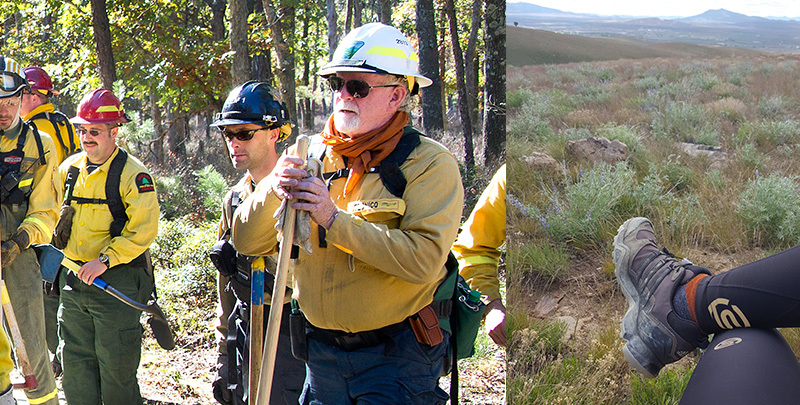 ---
Mike H.
Home: St. Joseph, MO
Background: Sheriff's Department
REFLECTION ON THE JOB
I've been in the Sheriff's Department since 2001. I started as a corrections deputy and then transferred over to patrol. Between 2003 and 2014, I served as K9 handler. Now I'm a detective assigned to general investigations. I deal with everything from sexual assault crimes, property crimes, and homicides.
Before I got into law enforcement, I didn't fully realize that cops are people too. I'd grown up pretty poor and my knowledge about cops tended to sway toward the negative. But I went on a few ride alongs and learned that they're people too. I took my knowledge of what it was like to deal with the police and decided I wanted to be someone who could understand where people are coming from when they encounter police.
During my career I have seen a considerable amount of tough things. I've seen homicides committed by juveniles. I've seen houses burglarized and torched. I've investigated situations where Mexican hit squads have been involved. I've contributed to the arrest of two people complicit in a plot to drive a woman to a hog farm to be killed.
In all of these cases, the feeling is that this is just business. But there's a great deal of satisfaction knowing you've put together a case that brings justice for victims.
Humor is the most common way that folks in law enforcement deal with things. I know I do. I'm a bit of a jokester anyways, so that helps me leave things at the office, so to speak. A lot of guys end up taking this stuff home, and that's one of the reasons why police officers tend to have very high rates of divorce. I'm lucky to have a supporting wife who is always there if I need her. She understands. Without her support, it could be especially rough.
I always enjoy talking to children, especially those who are initially scared of the police. They're usually lower income kids who've grown up to have negative opinions of us. But if you spend a little time with them, you can see their opinions start to change. It's a rewarding experience.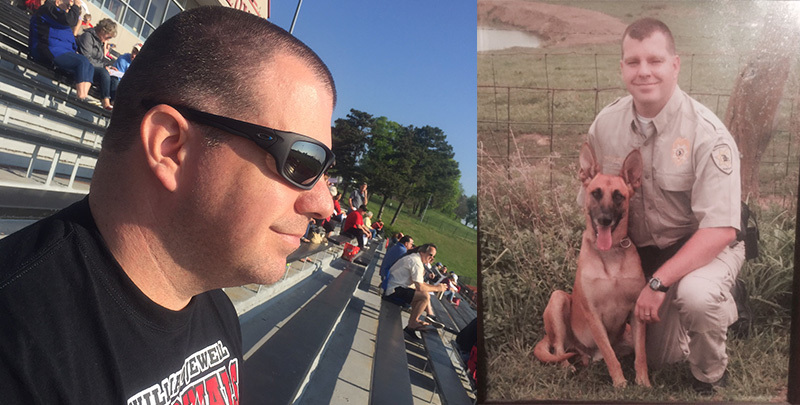 ---
Patrick B.
Home: Palm Beach County, FL
Background: Firefighting, medical, government contracting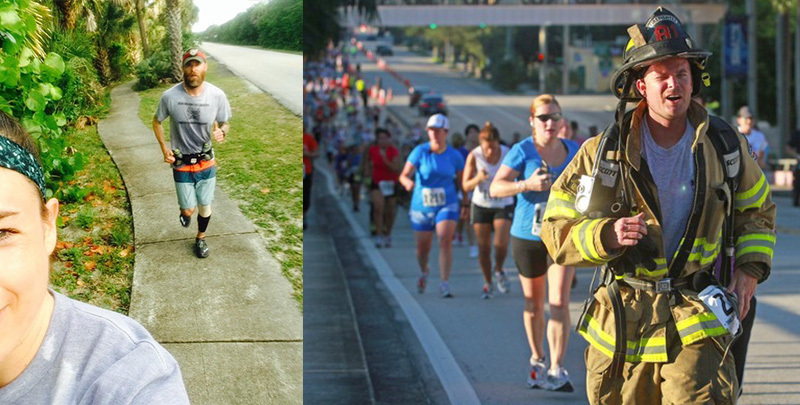 REFLECTION ON THE JOB
I've been in the fire service and medical field about eight years. I also work as an independent contractor for search/rescue and disaster response. We teach incident command, CBRNE warfare, and USAR standards mostly to the Army. We also help with setting up the role players and victims for any chemical or biological attack.
I'm proud to say that my family has been serving for over a hundred years. My great grandfather started in the fire service in 1910. Both my grandfathers were military, and one was an NYPD Cop. My father was a fireman, and my brother is active duty Air Force. We're just the kind of people who love serving our country. Life is about what mark you leave, and I just want to know that when I die, I was a good father, husband, and that I gave back to others.
Plus, if I had a desk job I would go mental.
I put time in each year with the West Palm Beach Waterfront Warriors. It's a week-long trip for wounded soldiers and their families to come down to Florida and enjoy a vacation from time spent in the hospital. Just last month I ran 35 miles to raise money for their trip. It's an amazing organization run by firemen, and it's truly epic. We bring in about 7 to 10 vets every year, plus their families. We fly them in, take them fishing, surfing, diving or whatever they want. They never have to open their wallet once. I'm so proud to support this nonprofit, and I've volunteered my time every year.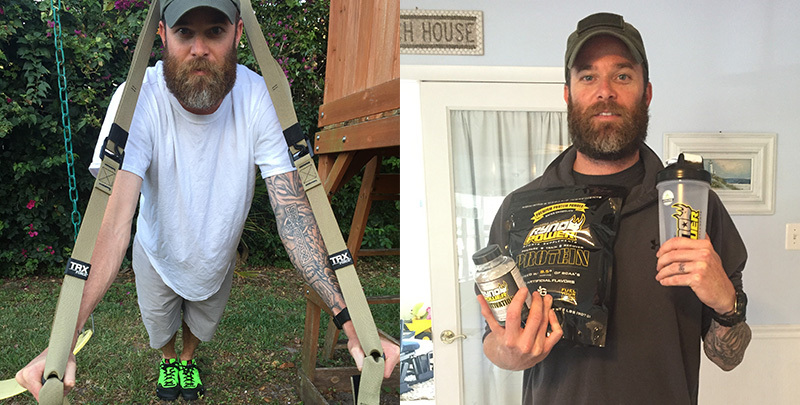 ---
Jim E.
Home: Northern Michigan
Background: US Army (Retired Lieutenant Colonel)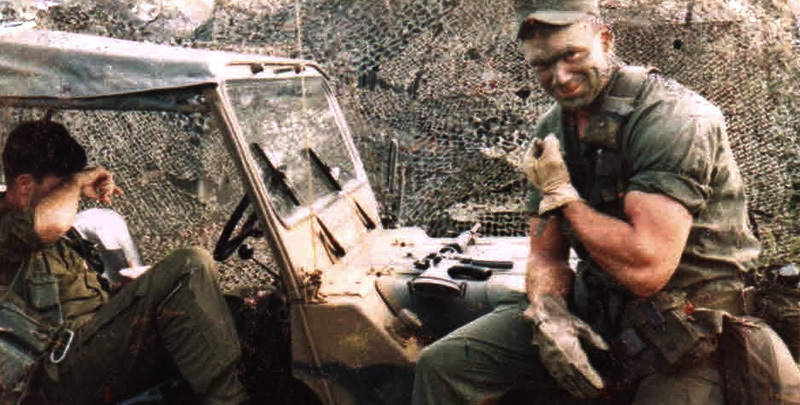 REFLECTION ON THE JOB
When I was in college, I suffered a knee injury that took away my chances at a career in football. I suddenly found myself in need of a job. The late 70s wasn't great for entering the job market. But Reagan made it easy: He upped military bonuses and gave me a chance to see the world and serve my country.
I graduated Boot Camp and served as a Drill Corporal. Then the next thing I knew, I was on a plane to Germany where I was given a "special assignment" and sent to the Berlin Brigade, where I actually got to welcome President Reagan myself. As a member of the brigade, I was one of the grunts who greeted him when he came to Germany in 1982.
After that, my career took me to the DMZ in Korea, with 1st SOCOM at Fort Bragg, and all around Europe. I went the full twenty, and retired as a Lieutenant Colonel. Several of those years were actually spent in the National Guard after Saddam invaded Kuwait, and I also spent a few years doing full-time missions and counter-narcotics work on the US Mexico border.
My fondest memories? Working with all the young guys. We always motivated each other to outsoldier the other day in and day out. Now, I'm a chairborne ranger working at a small community college in New Mexico. I hunt and scout around in the bush. I golf. And I can still rack a 300-pound bench. I'm involved in a career center on campus and I'm creating a Veterans Service programs for vets looking for further their educations.
And I wouldn't be here if it wasn't for my career in the Army. Or President Reagan, for that matter.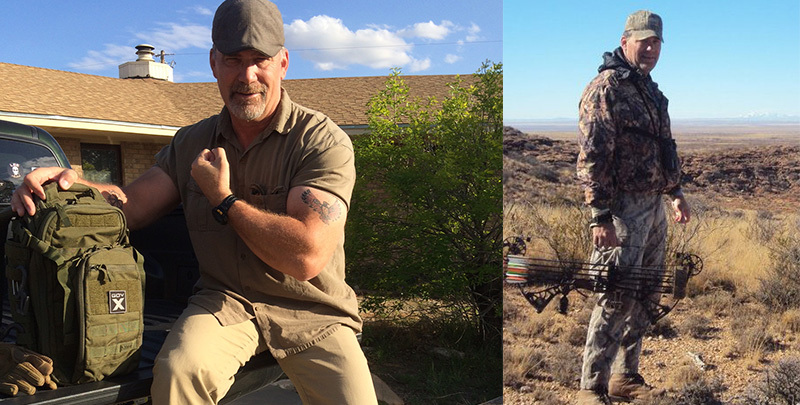 ---