Chris is a USAF veteran, former firefighter, craftsman, and founder of Engine House Leather.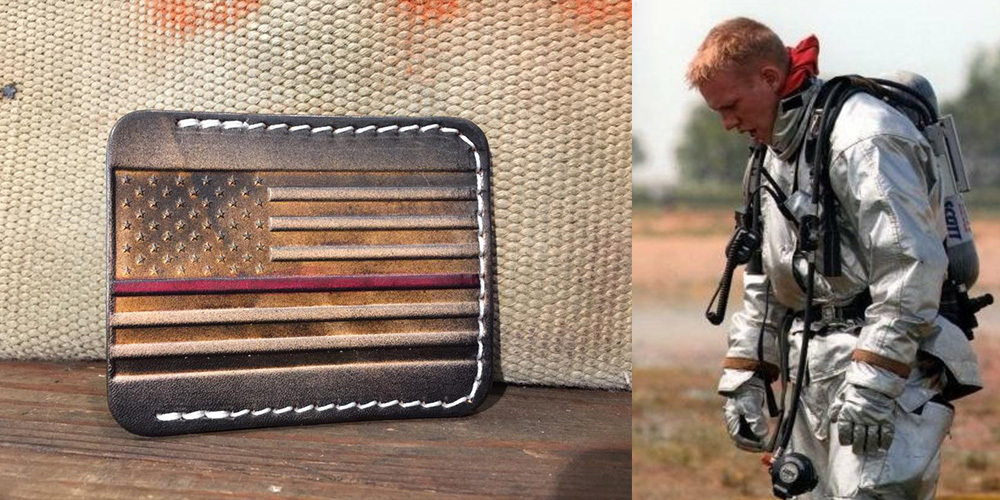 When I was fourteen years old I rode along with my father on a firefighter rig. I was a kid, but I remember thinking that this was my calling. This is what I wanted to do with my life.
As soon as I could, I volunteered. I got my EMT license through a volunteer department, and then shortly after that I decided to go through the US Air Force toward my career as a firefighter. I served four years as a USAF firefighter starting in 2004. I worked convoys in Kuwait, and spent some time in Iraq in early 2005.
After I separated from the Air Force, I got a job at an airport as a crash rescue firefighter, and that's when I started to understand the deep sense of brotherhood you find in the fire service. These are guys who take their job seriously, and who really care about each other. As it is in the military, you have each other's backs. In a way, it's similar to being deployed, because you have to trust the guy who is next to you.
Eventually I found myself on the department in the sister city to the one my father served in. I had made it. I'd reached my life's goal to become a paid firefighter. There are lot of folks who spend time as volunteers who look at the paid guys and see them as being on top of their game. They're well trained. They know how to handle situations professionally and quickly. And now, that was me. I felt proud of myself and how far I'd come.
But even the well-trained guys face challenges. For me, there was one call that will stick with me for the rest of my life.
One morning we got toned out for a call, and all we'd heard was there was an adult male at a construction site, whom everyone had thought had suffered a cardiac arrest, and that he might have fallen.
When you get this kind of basic info before heading out, you start to prepare yourself for the kind of thing you might see, so you have an idea of what to expect when you get off the truck. But as it turned out, the information we received wasn't nearly enough for us to handle what we encountered that day.
When we showed up, construction workers guided us into the site. No one said a word. Everyone had stony, expressionless looks on their faces. We could tell something was very wrong.
We rounded the corner and found a man lying on his back in a large pool of blood, struggling to breathe. He'd fallen straight onto the concrete from a considerable height, and he was in bad shape. We immediately got to work, checking his injuries and working to immobilize his spine. They put me at his head, and I saw he was struggling to breathe. The trauma to his head still haunts me.
He died four days later, and I still don't know how he managed to stay alive that long.
For days, I had a weird feeling inside. Something awkward. Something wrong. It stayed with me for a long time, and I didn't talk to my wife. The guys back at the station didn't talk about it at all—they just wanted to leave it alone. My anxiety worsened with each passing day. My heart wasn't beating right in my chest and I eventually decided to go to the hospital.
Ultimately I was forced to leave my job because I was diagnosed with PTSD. And the reason why I tell this story is to remind people that PTSD is not exclusive to military combat veterans. Firefighters, cops, EMTS, and other responders who see awful events suffer a level of mental trauma that's distinct to this kind of work.
One of the reasons this problem persists is because many firefighters don't feel motivated to talk about their stress. There's a perception that talking about things that bother or traumatize you is considered weak, or less than manly. So instead of relying on resources available to them, and their fellow firefighters, people go home and drink and keep it locked up inside of them. And the situation worsens. There's a reason why more firefighters die by their own hand than in the line of duty.
I separated from the fire service, but in an effort to remain attached to the community, I put my talents to work as a leather craftsman. I'm the owner of Engine House Leather, where I make firefighter-themed helmet shields, wallets, holsters, and other accessories. I make badges and logos on request, and I get orders from fire stations nationwide. It's a privilege to make these sorts of things for these people, and it's my way of staying connected to the community.
But aside from making gear and products, the real pleasure I get out of this work is talking to folks who come into my workshop. Sometimes they tell me about the sort of traumatic experiences which I witnessed, and it makes me feel helpful. As I said, you have to talk these things out, or they'll end up damaging your ability to cope.
Firefighters are known for their humor, which takes on a kind of dirty, awkward, and sometimes morbid tone which is useful for coping with messed up, crazy stuff you see on the job. But it's not nearly enough to deal with the really hard stuff. The only way you tackle that is by confronting it head on, and that's where talking to your fellow brothers and sisters in the fire service comes in. They are there to have your back. And I'll continue to have your back as long as I can.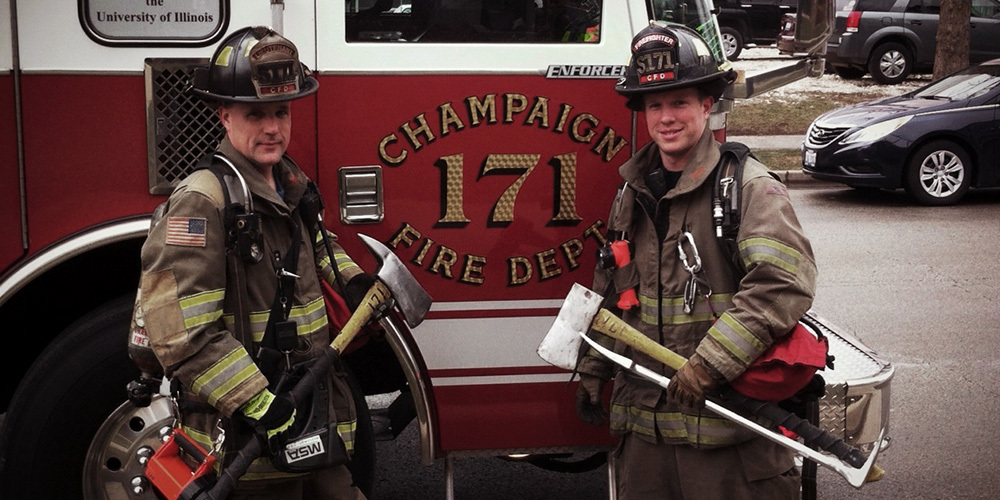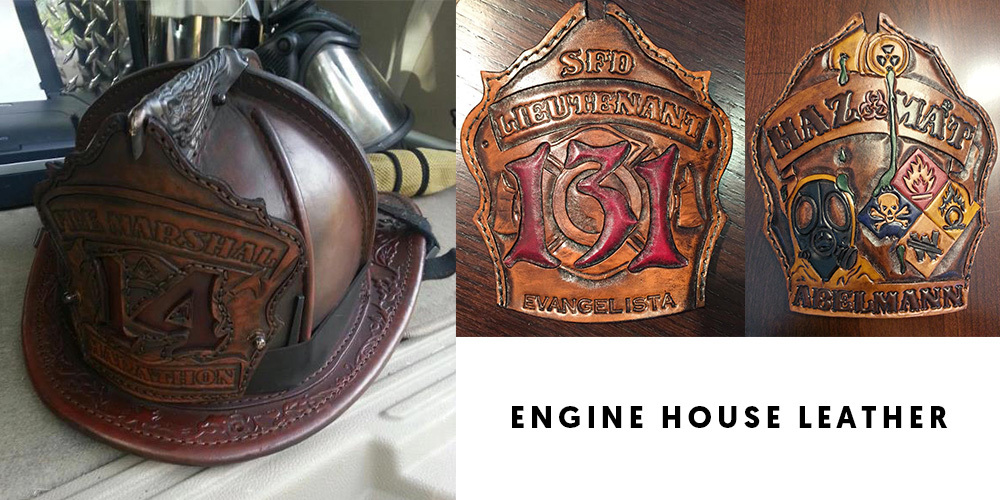 ---
Follow Engine House Leather on Instagram and Facebook.
---